Menstrual Hygiene Day- Red is the new Green?
Mumbai -
May 28 is an important day. It is important because people cringe when women speak about their periods. People treat them as untouchables. People are uneducated about menstrual hygiene. The sight of a sanitary napkin brings about an odd reaction. This day is important because in India, menstruation is a taboo subject and it is not dealt with positively. May 28 is celebrated as 'Menstrual Hygiene Day'
It was initiated by the German-based NGO WASH United in 2014. The initiative for Menstrual Hygiene Day has received the support of over 270 global partners who are committed to making good menstrual health and hygiene a priority worldwide. The day complements other important days of the year in relationship to sanitation and hygiene, such as October 15 for Global Hand washing Day or November 19 for World Toilet Day. May 28 was chosen for its symbolism since May is the 5th month of the year and most women average 5 days every month and their cycle is approximately 28 days.
Mumbai Live got in touch with an independent, young girl who is trying to break the taboos around menstruation in Mumbai. Deane de Menezes, a 23-year-old girl, initiated a campaign called 'Red is the new Green'. How do underprivileged women deal with menstruation was a passing question which crossed her mind. Living in a congenial environment, she didn't face half the problems women face in this city but she cared about those problems. Deane raised the right questions and pulled up her socks to solve the problems which women face. 'Red is the new Green' is an initiative about educating people and spreading awareness about menstrual sanitation and menstruation as an important subject. Apart from a pharmacy, sanitary pads aren't available easily in Mumbai and this bothered this young girl. Her campaign was launched on the exact same day, a year ago. In the last year, Deane has conducted lectures in schools and colleges. Her campaign has set up sanitary napkin vending machines in Auxilium Convent High School (Wadala),Auxilium Convent High School (Bandra), Wilson College (Girgaum) and Prince Ali Khan Hospital (Byculla). Along with the vending machines, her campaign has also set up incinerators for disposal.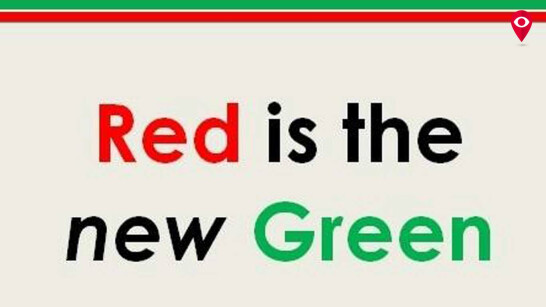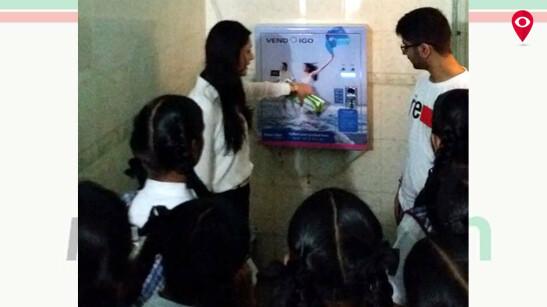 "Girls need to have more access to information and sometimes, they just need to talk about those doubts,worries and queries reagarding menstruation.We need to educate boys as well so that menstruation is viewed as something natural and not treat it like an alien concept.Families need to talk about it openly and not shy away from it" said Deane. She told us how women are helpless and unaware about issues surrounding menstrual hygiene. They have nobody to talk to, they reuse a disposable sanitary napkin because they can't afford new ones every time, sanitary napkins aren't easily available, men at home are not supportive about this subject and a million other issues needed attention. Her campaign is moving in the right direction and helping girls across the city. She aims to install sanitary napkin vending machines in six other schools in the next few months and continue her noble work to discuss this natural-yet-frowned-upon-subject. Men need to change their attitude towards menstruation. There's nothing odd about a woman chumming. We need the youth of this country to initiate a change. Women have no reason to be sorry or hold back because they are on their periods.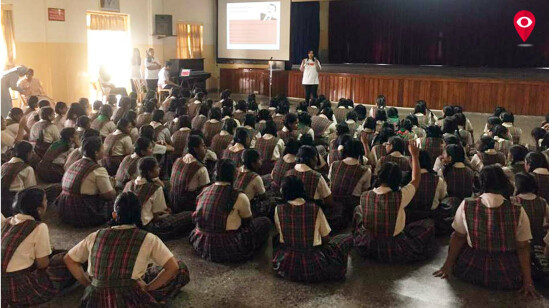 Mumbai Live salutes Deane and 'Red is the new Green' and we strongly urge Indians to expand their knowledge spectrum about menstruation and the factors associated with it.