Mahim-Dadar residents protest against Metro-3 construction
Mumbai -
Mumbai Metro Rail Corporation's (MMRC) ongoing Metro-3 (Colaba-Bandra-SEEPZ) project is feeling more of a trouble-maker than a progressive step for the city. Recently, we heard about Siddharth College of Arts, Science and Commerce notifying Chief Minister Devendra Fadnavis about the problems the Metro-3 project is causing.
Noise Pollution
Now, Dadar-Mahim residents are fed up with the Metro-3 construction and have requested for the construction to be suspended as soon as possible. These residents will soon request CM Devendra Fadnavis to look into the matter.
The tunnelling process of Metro-3 utilises heavy machinery which is causing unbearable noise and this is severely affecting the people around. Right from Churchgate to Mahim, the tunnelling procedure is leaving residents in distress.
The construction begins at 10:00 am and continues till 6:00 pm and constantly, the drilling noise is really affecting us," Kishore Mehta, a resident of Jagjivan Nivas on Gokhale Road, Dadar.
Cracks on building walls, footpaths
50-100-year-old buildings on Gokhale Road, Dadar have been hit drastically as there are 10-15 feet wide cracks due to the construction. Right from footpaths to the building walls, cracks are evident and it is causing a serious concern. The footpath near Prakash restaurant has a 15-feet wide crack and the plaster on buildings has started to disintegrate.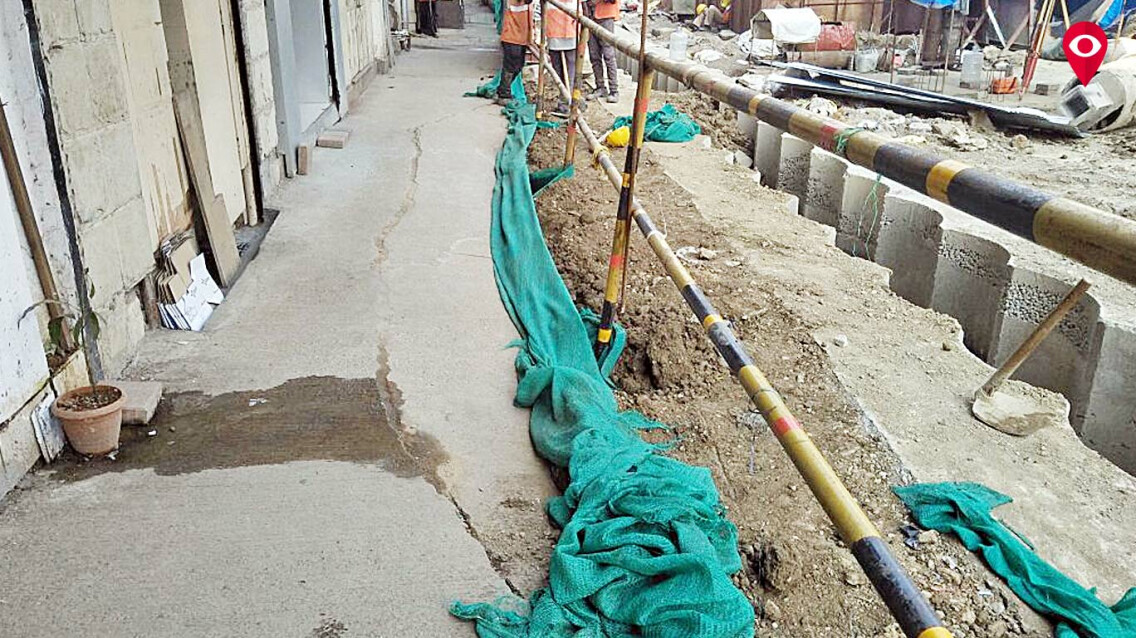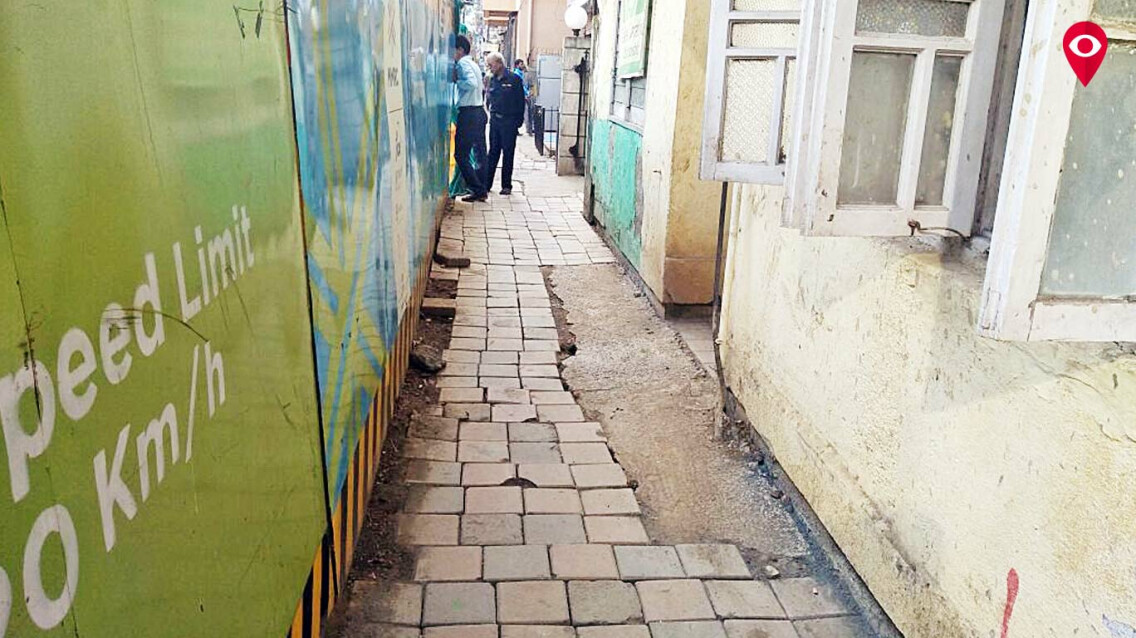 Telephone lines affected
In some areas in Mahim, telephone lines have been down since August 29. The project has required for the contractor to dig up massive holes and while doing so, they have messed up the cables and water has accumulated in this holes.
Roads in Mahim have been blocked for the construction to function smoothly but again, this is creating traffic.
Metro-3 barricade
MMRC has set up barricades on footpaths for the construction but as the night creeps in, goons sit there and set up shop with drugs, according to residents around.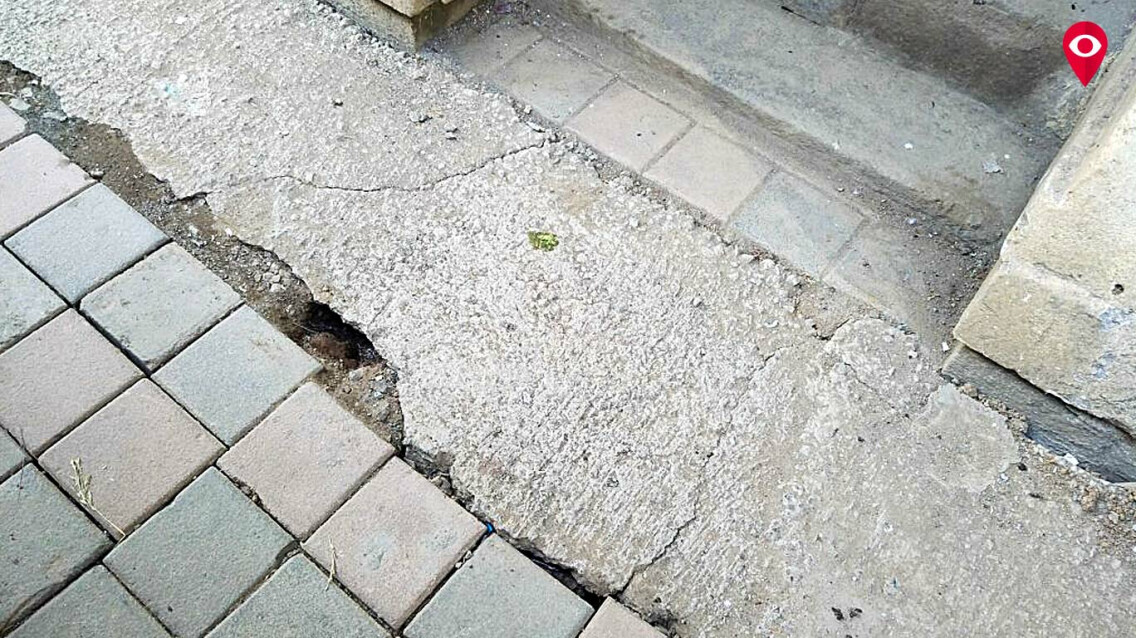 Also Read: Metro Construction To Upgrade The City, But At What Cost?


Problems Metro-3 construction is causing residents
• Sound pollution created by the machines
• Cracks created on building walls and footpaths
• Barricades allowing people to carry out shady business
• Old buildings feeling vibrations; safety under question
• Telephone cables not functioning due to the construction