IIT Bombay to help PWD repair Amar Mahal bridge
Mumbai -
The state public works department has sought the help of Indian Institute of Technology (IIT) Bombay to repair the Amar Mahal bridge leading to Thane.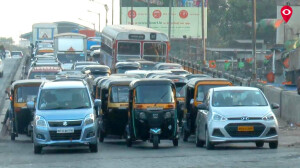 The bridge which has been closed for thoroughfare since Sunday, is unlikely to be repaired anytime soon however. Sources say that the technology with which the bridge was built does not allow for repairs. The state PWD claims that it does not have the requisite technical and manpower strength to handle the non functional bridge, that is in a state of semi collapse.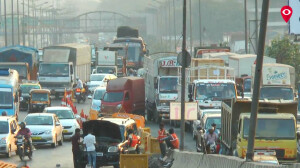 The PWD is now awaiting an assessment report from the IIT before it commences repairs. This means that Mumbaikars will have to bear the brunt of crushing traffic jams while heading to Thane during peak hours for some more days at least.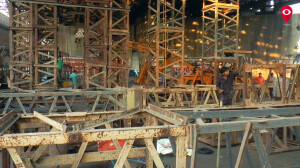 The 60 m long bridge was built by the state PWD in 1992. Built using steel, it now stands counted as one of the several flyover bridges in the city that have fallen into a state of disrepair in a matter of a few years. Transport experts say the sad state of this bridge has been exacerbated by the PWD's neglect of its regular maintenance. On the other hand, the MMRDA's Eastern Freeway, built a short distance away, has increased traffic to the Amar Mahal bridge. Condicron, the company that built the bridge, has since shut shop. This has forced the PWD to seek the IIT's help in getting the bridge back on its feet.
In its current avatar, only traffic leading into Mumbai is being allowed over the bridge, which is being propped by wooden supports.