Medha local soon on tracks for Mumbaikars
Mumbai -
To make railway travel easy for Mumbaikars, the centre has taken several steps, including the creation of train. This local train is named as 'Medha' and it will run on the Western Railway lines. Till now the trials of Medha has got its successful safety clearance. Now waiting for the official nod.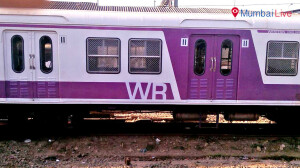 On Saturday, Center minister Suresh Prabhu will give green signal to Medha after which it will be running on the Western line for commuters. From last two years, many changes have been brought to the local trains out of which is Bombardier train.Currently, trains operating on Central and Western railway lines are prepared in the Integral Coach Factory (ICF).
Electric technology in local trains, including work in other technical issues under the supervision of German company Siemens and Canadian Bombardier. Country's first local Medha is made by Hyderabad-based Medha Servo Drives firm and Chennai coach factory.