Amazon's hall of shame continues with 'vagina art' ashtray
Mumbai -
It was a beautiful Sunday morning and I was in the mood for some shopping. Some good lethargic online surfing and shopping. So, I settled myself with a hot cup of coffee and I clicked on one of my favourite shopping apps- Amazon.in. I was randomly searching for items required for my household. And that's when I stumbled on one particular item which made me sit up in shock. It was an ash tray. Not an ordinary ashtray but an ashtray styled like a girl stretching out her legs. I was speechless.
I immediately took to Google and decided to vent out my anger. Well, I was not the only one who was angry, many netizens had displayed their anger targeting Amazon.com.
If you see the content closely, the site tried selling it by mentioning it as 'Tripolar Creative Eco-Friendly ashtray'. The description says, "You can decorate your bar or home with this ashtray. You can also gift it to your friend who loves smoking,". Genius. Whoever created this 'masterpiece' showcases perverted nature of the creators.
After netizens poured out their rage, Amazon.com pulled down the ash tray item from the website. However, this is not the first time that Amazon has posted offensive items for sale. One such item was a doormat which had an Indian flag on it.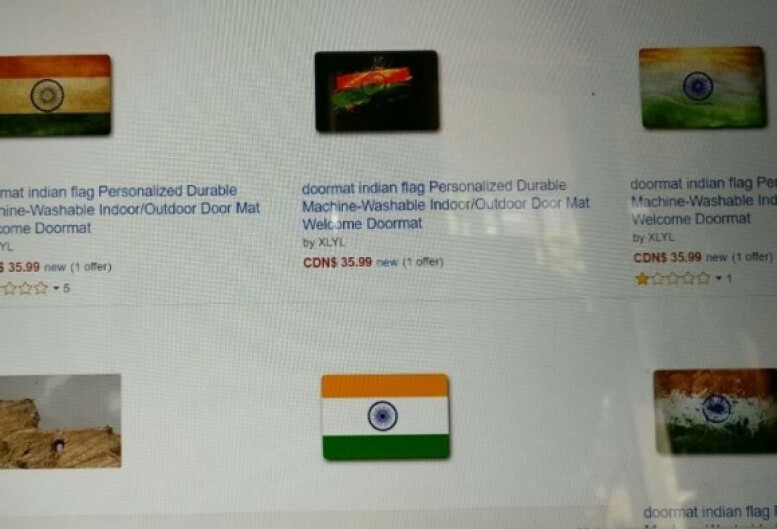 This particular photo created a furore across social networking websites.
@SushmaSwaraj Madam. Amazon Canada must be censured and warned not to sell India flag doormats. Please take action. pic.twitter.com/td4KXlDUQL

— Atul Bhobe (@atulbhobe) January 11, 2017
Even the Indian government showed displeasure. External affairs minister Sushma Swaraj too expressed her anger through a tweet and then the doormat item was pulled down from the Canadian website.


Indian High Commission in Canada : This is unacceptable. Please take this up with Amazon at the highest level. https://t.co/L4yI3gLk3h

— Sushma Swaraj (@SushmaSwaraj) January 11, 2017
Amazon must tender unconditional apology. They must withdraw all products insulting our national flag immediately. /1

— Sushma Swaraj (@SushmaSwaraj) January 11, 2017
If this is not done forthwith, we will not grant Indian Visa to any Amazon official. We will also rescind the Visas issued earlier.

— Sushma Swaraj (@SushmaSwaraj) January 11, 2017
Amazon then offered its apologies for the same. But even before that, Amazon had offered flip flops with Mahatma Gandhi's photo on it. The online retail giant was pulled up again and Amazon responded by pulling down the item.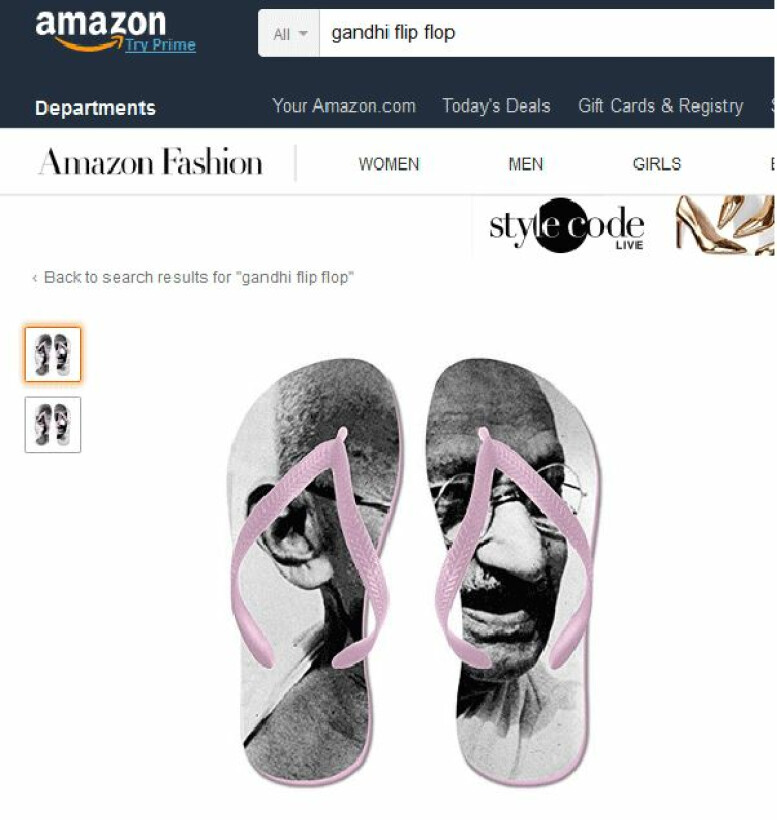 It seems Amazon has a habit of putting up items on sale which hurt the sentiments of communities and nations. Is there anyone who monitors items for sale on Amazon? Or does it think it can get away by offending gender and community sensibilities as and when it pleases?