Celebrate 'International Cat day' with your feline friends at Versova's Cat Cafe
Mumbai -
This is the Cat Café Studio, the only spot in Mumbai where cat lovers can converge to spend time with cats. These cats are strays rescued by a team of volunteers.
These felines are not only looked after by the cafe management but they make these cats available for adoption as well. This is an initiative by the Zcyphher Studios which is run by Charu and Madhu Khosla, who own this café.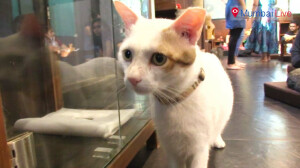 The Café, located at Versova's Aram Nagar, is a sight to behold in the late afternoons, when one can see cat lovers swarming the place. They have to follow strict hygiene rules and regulation about how to deal with the feline community.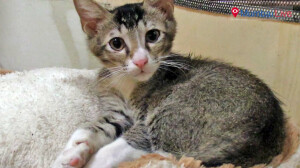 The cafe also organises various activities to encourage the rapport between cats and cat lovers such as yoga sessions with cats. The café also arranges fund raising programmes and initiatives to raise funds to support this cause. So if you are a cat lover and crave for delicacies, then Cat Café Studio is meant for you.