Remembering Neerja's bravery on her birthday
Mumbai -
Braveheart Neerja Bhanot was a fighter and a brave woman who saved many lives by laying down her own. Late Neerja was a young flight attendant who boarded Pan Am Flight 73 like any other day. However, she didn't know it would be her last flight. Pan Am Flight 73 was hijacked when it was on its way to the United States of America as it was a dark day in human history.
Last year, Bollywood actor Sonam Kapoor played late Neerja Bhanot in a film 'Neerja' where in she bagged her first National Award.
Few things you should know about late Braveheart Neerja Bhanot
1. On September 7, 1962, Neeraj was born to Harish and Rama Bhanot in Chandigarh.
2. Until her family moved to Mumbai, she studied till sixth grade at Chandigarh's Sacred Heart School. After moving to Mumbai, Neerja finished her schooling at Bombay Scottish School and got a graduate degree from St Xavier's College, Mumbai.
3. Neerja bagged modelling assignments when she was just 18 years of age. She was approached by a photographer outside her college. Neerja featured in a lot of ads thereafter. She even appeared on the covers of magazines like Manorama.
4. She married in March 1985 with a man based in Sharjah, UAE when she was only 22-year-old.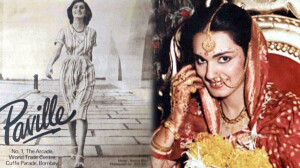 5. After moving to Sharjah, the marriage turned sour in just two months where in she was subjected to mental and physical abuse in the name of dowry.
6. After ending an abusive marriage, Neerja decided to prove her worth and she applied for a flight attendant's job with Pam Am where she was picked and career soar.
7. On September 5, 1986, she left home to attend to her cabin-crew duty on Pan Am Flight 73 from where she never returned back.
8. On September 6, a day before her birthday, her funeral took place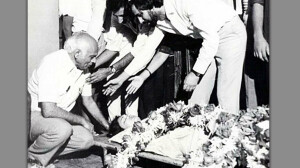 In Mumbai's central suburbs, Muse members- a youth organisation- from Ratnam College, Bhandup today commemorated one of the most courageous ladies ever – Neerja Bhanot. Marking her birthday, Musers fondly remembered her teachings and shared the message of standing up for the right. Members organised this event to give out a strong message to the youth and others, mentioning the importance of unity and the need to reject hatred.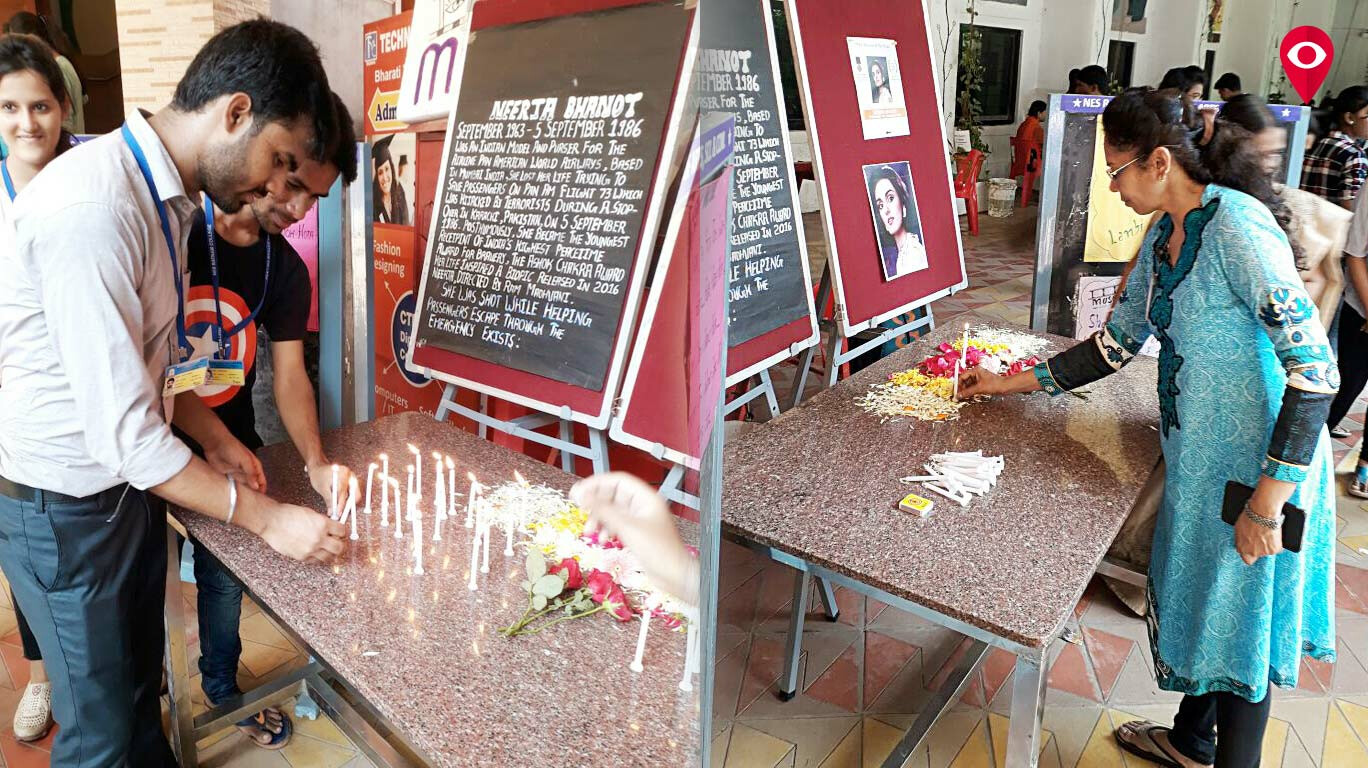 A candle vigil was organised in which the rest of the college participated besides the Principal and Vice Principal who lit candles and encouraged the students. Following one such screening of the movie Neerja, the members were inspired to hold a vigil as a mark of respect to her.