Looking to spend some quality time with your children? The Windmill Festival is coming right over!
The Windmill Festival is India's first international children's festival hosting more than 50 workshops combining the magic of arts, dance and music and is back in Mumbai with its second edition
Mumbai -
The Windmill Festival is specially curated for urban families that don't get much time to get along with their children. It is an outdoor extravaganza where your child can have fun in a safe environment. The fest has brought over 50 dance, music and art workshops in an aim for the children to be creative, gain information and get a recreational experience along with an avenue to have a day to remember with their parents and friends in an outdoor setting. This fest caters to age groups of 0-3, 4-7, 8-14-year olds and will be held on December 16 and December 17 at Jio Gardens, BKC.
This two-day festivity will also have special performances by TV personality Rob and singers Arjun Kanungo, Darshan Raval, Akasa Singh, Bhavya Pandit and Vipin Heero. Windmill has organised 15 different kinds of art studios and they also have ballet, robotics and concert arena with live performances for the kids.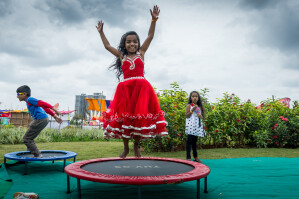 Workshops for the kids
Furtados Music school will train the children to make and play some of the most interesting musical instruments like Harmonica and Drums.
Fun with Shapes will train the kids to draw cartoon characters using simple shapes. They will also learn to make their our own toy rickshaw, a cool craft activity from the Tinkle Buddy Box. Tinkle's Funniest Toons - Shikhari Shambu and Suppandi will come live at this workshop.
A special Aeronautics workshop for kids of the age group of 4-7 years where they will be engaged in an interactive session of the history of aviation, science of flight and each child will be able to experience a visit to International Space Station (ISS) using Virtual Reality.
The entire family can participate in the most iconic treasure hunt called the "Windmill Quest", where the family will have to hunt for the clues to reach the secret treasure.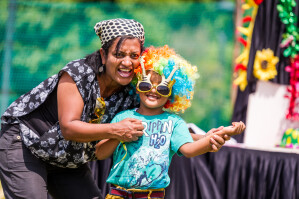 The highlight of Windmill
India's first and largest petting zoo is a key feature at Windmill Festival this year. The kids can feed the chickens, pat the lamb, ride the pony, pick the rabbits. There will 6 pens where the kids can pet and feed the chicks, hens and the various breeds of ducks like cows, calves, hamsters, and sheep.
Speaking about the genesis of the festival, Mr. Swaroop Banerjee, CEO, Event Capital, said, "We want to give urban families an experience they will remember and look forward to in the years to come. This is not just another mela or carnival held for kids. While we are all about having fun, every family will go back home from the festival, having learned something substantial. We want every child that comes to the Windmill Festival to sample the array of arts and sciences that we are offering, and recognise his/her innermost passion."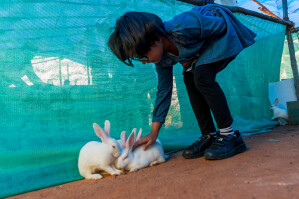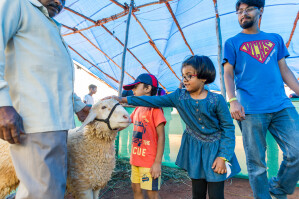 What's in for grown-ups?
Here's a chance to put your culinary skills to test! There is a dad's garage with fishing & barbecue where Dad becomes a chef and the moms will be deported to the mom's arena salon where they can pamper themselves.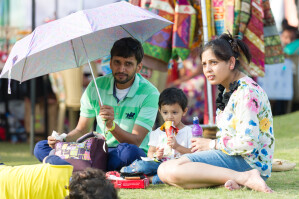 The Windmill Festival is sure going to be a treat for your beloved children and certainly going to be something you've never seen before!
Tickets live here on Book My Show.