Chaggan Bhujbal from jail writes letter to CM Devendra Fadnavis
Former Deputy CM Chaggan Bhujbal wrote a letter to Maharashtra CM Devendra Fadnavis stating the bad conditions of the farmers and they are not even getting the right amount for their produce.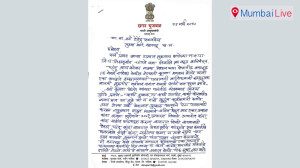 Bhujbal in his letter mentioned about the farmers committing suicide. Due to not getting a proper price of the onions, farmer Krishna Dongre set his five acres of onion farm on fire. Despite this, not even a single leader of his state showed sympathy with him. Bhujbal in his letter requested the state government to waiver of the farmers.