Raj Thackeray meets CM Devendra Fadnavis over hawkers' issue
MNS chief asks CM to enforce High Court orders on illegal hawkers
Mumbai -
Maharashtra Navnirman Sena (MNS) chief Raj Thackeray asked Chief Minister Devendra Fadnavis to enforce High Court orders on illegal hawkers if he does not want to see MNS on streets taking on hawkers in their style (hooliganism).
Amidst the on-going hawkers' issue, MNS chief, his son Amit Thackeray and MNS leader Bala Nandgaonkar met Devendra Fadnavis at his Varsha bungalow on Thursday, November 2, 2017.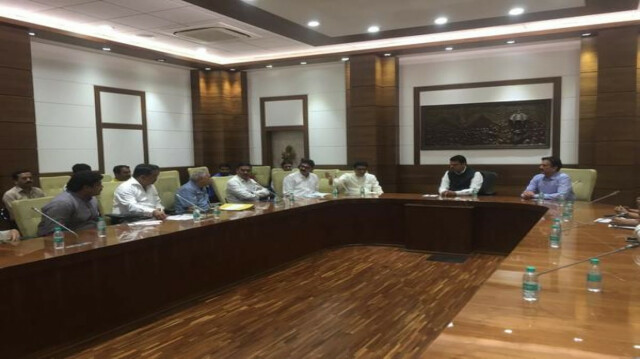 Nandgaonkar added that if BMC or railways fail to take action against hawkers, then they should be booked for contempt of court.


Accusations are baseless
Nandgaonkar cleared MNS' stance of getting down on streets and attacking hawkers.


The Bombay HC has already issued an order which states that no hawkers are allowed in the distance of 150 metres of the station area. We did want to go on streets with lathis but we cannot entertain illegal hawkers," Bala Nandgaonkar.
Post-Elphinstone stampede, MNS began protesting against illegal hawkers who occupy station area