Water woes at Manora MLA hostel; MLA goes unbathed in assembly
On Saturday morning, there was no water in Manora MLA hostel and MLAs and its assistant had to go to Vidhan Sabha without bathing. The same was not informed to the MLAs and hence, there was a chaos due to the water scarcity.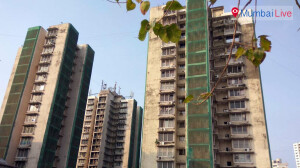 "I had to enter holy like assembly without bathing and this is all because there was no water at Manora MLA hostel," said Shiv Sena MLA Hemant Patil. While mentioning about the water woes, he also mentioned about making slums open defecation free which is next to Manora MLA hostel. When the authorities concerned were asked, they informed that water level in the water tank was less and hence there was water scarcity.