Popular Mumbai DC and Nanavati case investigator 'John Lobo' passes away
Mumbai -
The man who investigated the 'Nanavati case', John Lobo, former deputy commissioner of Mumbai police, died at his Bandra home on July 31 at the age of 96.
'Rustom', a film starring Akshay Kumar, released in 2016, was based on naval officer Kawas Manekshaw Nanavati who had famously surrendered to John Lobo in 1959 after firing bullets into his wife's lover.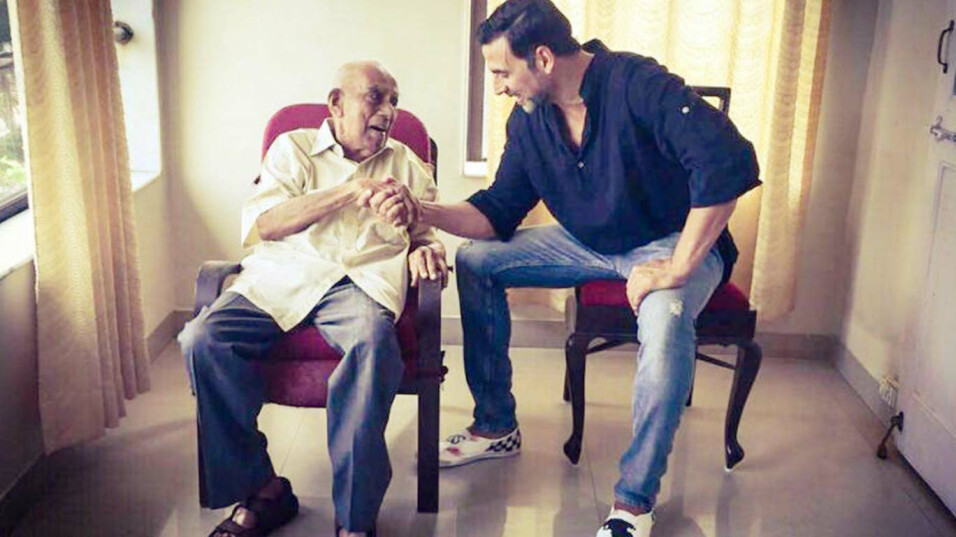 Akshay Kumar met Mr. Lobo last year and was impressed with the fact that at the age of 95, he remembered most of the cases he was in charge of.
After the 'Nanavati case' ended in 1961, he moved to Delhi where he served as chief security liaison officer for Indira Gandhi and became CBI director. He retired in 1979 and settled in Bandra.
As reported in TOI, Mr. Lobo's daughter, Amelia Porrea, said that he passed away peacefully. He was watching TV and talking to his brother before breathing his last breath.