Satish Sabnis Open Rapid Chess Championship concludes on high note
Mumbai -
The fourth edition of Satish Sabnis Open Rapid Chess Championship was played at Shivaji Park Gymkhana in Dadar on 21 May. Around 300 participants were part of the championship. Present to grace the championship were Abhay Thipse, Retd. Judge, Marathi actor Bharat Jadhav and Former Indian Cricketer Pravin Amre.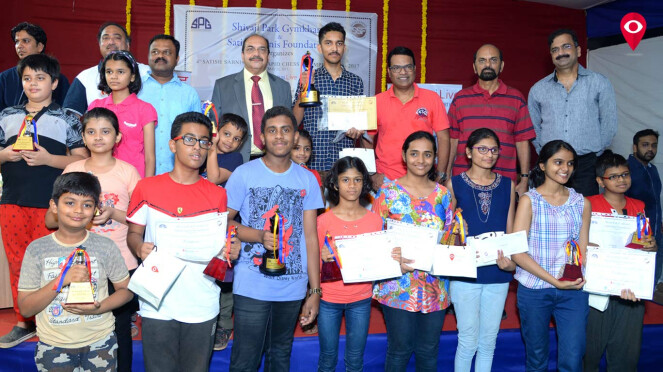 The championship was helmed under the aegis of Milind Sabnis, CMD Zen Media Private limited. The championship was held in the memory of Satish Sabnis, who was a national level chess player himself.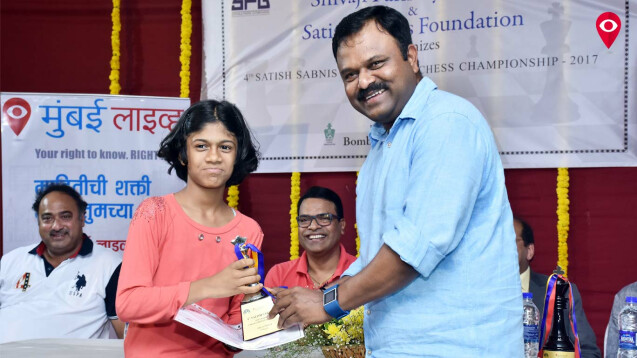 "This tournament is organised in the memory of my father. My father himself was a very proficient chess player. In order to promote chess in India and to provide aspirant chess players with a platform, he started International Chess tournament in the city in 1986. Last year 110 players participated but the number has increased magnificently to 300 in comparison to previous year. There were few blind kids who also participated in the championship and I am overwhelmed with their presence", quoted Milind Sabnis.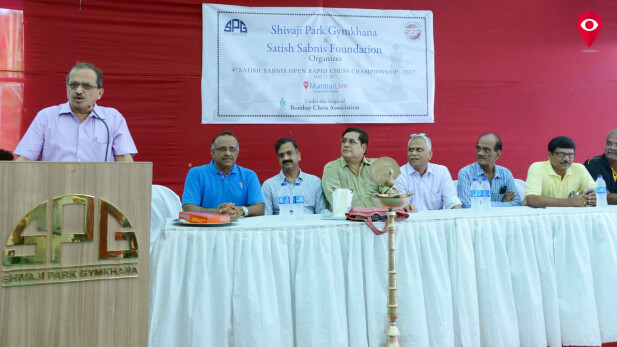 I can't play the game as I only know about the movement of pieces. I have to learn the tactics and techniques of the game. I do play sometimes on my mobile phone. I wish to participate in the championship when I come next quoted Bharat Jadhav.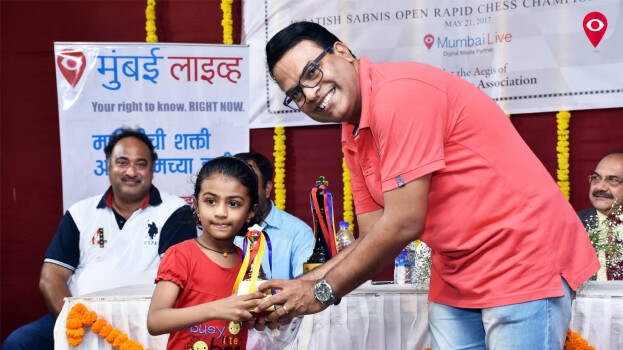 Winners of The Championship -
Mohammad Sheikh - Winner
Akash Dalvi - Runner-up
6 years Category
Boys -
Shaurya Khadilkar - Winner
Kairav Thakkar - Runner-up
Girls -
Saaj Mandalik - Winner
Krishi Chaudki - Runner-up
8 years Category
Boys
Jaisal Shah-Winner
Kshatriya Vekhande - Runner-up
Girls
Suhani Lohiya - Winner
Apeksha Marbhal - Runner-up
10 years Category
Boy -
Om Kadam- Winner
Akshit Jha - Runner-up
Girls
Sayali Amre - Winner
Rashi Chauhan - Runner-up
12 years Category
Boys
Krish Butala - Winner
Aniruddha Potwad - Runner-up
Girls
Vrisha Saha - Winner
Nishigandha Ramgude - Runner-up
14 years Category
Boys
Vedant Pansare - Winner
Varun Wagh - Runner-up
Girls
Kanika Chitnis - Winner
Vanshree Kunekar - Runner-up
16 years
Boys
Pushkar Dere - Winner
Chandan Palash - Runner-up
Girls
Vaibhavi Jadhav - Winner
Harshda Sawant - Runner-up
Outstanding Female Players
Bhagyashree Thipse - Winner
Dhanashree Rathi - Runner-up
Best Veteran
Pankaj Gandhi - Winner
Shirish Khodve - Runner-up
Also Read - Satish Sabnis Open Rapid Chess Championship Starts 21 May