Girgaon gets its own app!
Mumbai -
One of the oldest neighbourhoods in Mumbai - Girgaon - is catching up with the digital age.
Last Sunday, Girgaon launched an app just for itself. Called the Girgaon app, it is aimed at the essential Girgaonkar - who could be staying in Khotachi wadi or Copenhagen. The idea is to provide all information and news about what is happening in the area. The app has been six months in the making.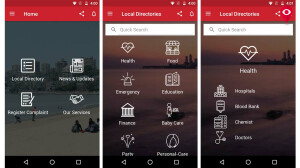 What to expect from the Girgaon app
One of the brains behind the venture, Sudeep Naik says we are often aware of global events but unmindful of what is happening in our backyards. This is where the Girgaon app will help. For six months, the team behind the app has been scouring the neighbourhood for information, now painstakingly detailed in the application.
A team of six has been doing the rounds of Girgaon bylanes to get the latest information from all quarters. We will continue to update this information regularly
Nearly 54000 Girgaonkars will be able to check the latest shows playing at the Mumbai Marathi Sahitya Sangh, civic amenities in the area, cultural events, info essential for local students, info about tourist spots like the Girgaon chowpatty and news about the restaurants in the area as well as the lowdown on Girgaon's famous heritage precincts.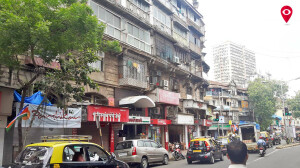 Practically all the information about the two-kilometre stretch that comprises Girgaon will be available at a click, says Naik. The app is predominantly in English, but information and articles in Marathi and Hindi are being included as well.
Here's where you can find the app on Google Playstore.