BEST introduces midi bus in Goregaon
There are many commuters who commute from Goregaon to Goregaon Link road but couldn't do so due to lack of buses. Hence, BEST decided to bring in midi bus no. 662 which will run from Goregaon railway station to Goregaon Link road and Hyper City Mall. Four buses will run on this route and the first bus will leave at 6:00 am and the last bus will leave around 9:30 pm.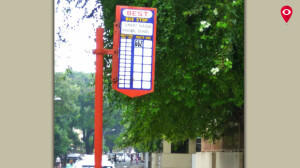 Earlier, the BEST had introduced two such routes in South Mumbai which was a success. Bus No. 662 will connect two malls and commercial hubs in the area which will be beneficial to office goers and local residents. Commuters have welcomed BEST's move who believe that this will end the dictatorship of auto drivers.