Government's plan to reopen sea route for Hajj pilgrimage, says Mukhtar Abbas Naqvi
Mumbai -
Minister of State (Independent Charge) Minority Affairs Mukhtar Abbas Naqvi on Thursday was in Mumbai, in a program organised in Hajj House. Minority minister Naqvi said that government is considering to start again the sea route for Hajj pilgrims.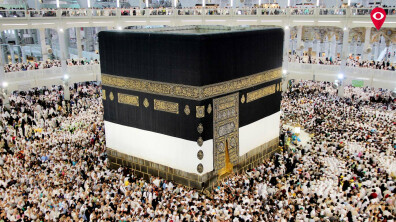 Hajj 2017 training program was organised at Hajj House on 14 April, on this occasion Mukhtar Abbas Naqvi said the sea route was closed for the Jeddah city in 1995. Currently, from 21 places, pilgrims are going for Hajj by airways. By opening of the sea routes again for the Hajj pilgrimage there will be an option for the people to travel and thus the cost will cut down.
Mukhtar Abbas Naqvi said that new committee will soon submit their report.
Naqvi further said that Hajj 2017 online application process is getting a good response from people.
This year, a total of 1,29,196 applications received by the online process. Due to the online process now the Hajj committee has also adopted 'Digital India' initiative.