School bus rams into divider, a major mishap averted
A shocking incident occurred at Kandivali on Wednesday around 12.30 pm, where a school bus of Witty International School rammed into the divider. When the bus met with the accident school children were onbaord. The driver was taking children back from school to drop at their places. The bus was overspeeding speed when it rammed into the divider due to which the front portion of the bus was badly damaged.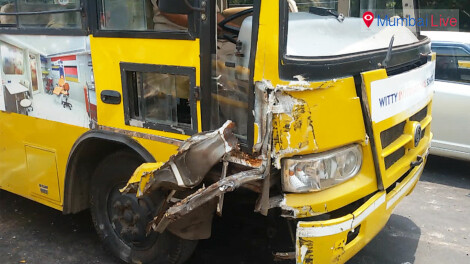 According to the eyewitness, the bus was speeding at the flyover and suddenly rammed into the divider. No casualty occurred, children on the bus were safe. Children were sent to a hospital for a routine checkup after the incident occurred.