Here's all you need to know about Fever 104 FM's unique experience for World Music Day
Mumbai -
World Music Day aims to promote music and is celebrated every year on 21 June, across the world. Mumbai's popular and loved Fever 104 FM is just doing that.
India is blessed rich culture. Each region has it's own folklore. RJs and music experts from Fever 104 reached out to kids from various states in India and are bringing out their talent across all genres - be it Gujarati garba, Marathi folk, Rajasthani folk, Odisha folklore, acoustic and unplugged Bollywood songs, Punjabi folk, and more. And since it is a special occasion, they say it is bound to be a great mix of melody, beat and rhythm which will truly linger in our listener's hearts.
Talking about the same, Mr. Gaurav Sharma, National Programming Head – Fever 104 FM says, "Music and innovation have been the most important pillars of Fever 104 FM. Radio is also a great platform not only to promote music but for budding musicians also. The passion and talent you find in the younger breed is awe inspiring.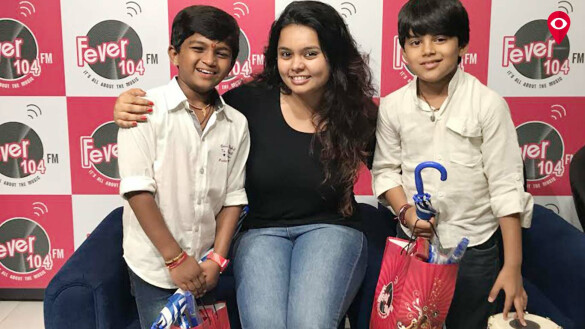 Here are the shows you shouldn't be missing...
Gujarati Garba by Tanishka
Marathi bhakti geet by Chaitanya and Soham who hail from a small town in Maharashtra.
Rajasthani folk by Jasu Khan
Punjabi folk by Sanjana Bolta
Odishi folk by Barnali
Medley of songs by Piyush Mehroliyaa
Folk by Folk Masti Band