Habib Mithiborwala - the man who survived to tell the tale
Mumbai -
26 July 2005 was the day when Mumbai came to a standstill. On that fateful day, Mumbai received 944 mm of rainfall, the highest recorded rainfall in a single day. This rainfall claimed 1094 deaths. It all started around 8.30 am when the city witnessed a cloudburst, and the Indian Meteorological Department (IMD) station in Santacruz recorded 944 mm rainfall within the next 24 hours, the highest in the history of the city.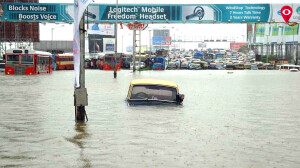 Many succumbed to the fury of the floods, but there were many who not only faced the deluge but survived through it. One such Mumbaikar who was left paralyzed due to the 2005 deluge is back on his feet today.
Habib Mithiborwala was only 22 and a popular face then. He played the popular character of Nakul on 'Remix' which aired on Star One. He hardly knew that his career would end abruptly on 26 July. But, he lived to tell the tale.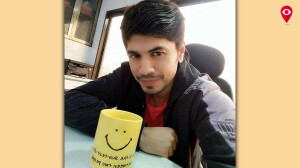 It has been 12 years now, and Habib cannot forget what he went through.
"It was 4 pm and I was returning home after collecting my TDS certificate from the Rose Movies Office which produced the Remix series. I was in my car and had reached Juhu circle. It was already raining heavily but I thought that it would pass. But as time passed, the rains started increasing. I called my father and told him that I would reach home and told him not to worry. I switched on the AC, turned on the music and put my feet up as water had started coming inside the car. It was all okay till then. Uske baad kya hua, I don't remember a thing. Apparently, I had fallen unconscious and woke up paralyzed. Later, I got to know that the AC gas had leaked which made me unconscious. When I was taken to the hospital, I remember they had pronounced me dead, but luckily they realized that I was very much alive. I was put on life support. Doctors told the family that they would have to amputate my legs but that was not done and I am thankful for that," remembers Habib. But he had given up hope that he would be able to walk again and that his career had ended abruptly.


Habib went in for physiotherapy for four years at his hometown Godhra and then in Mumbai. He shifted to his hometown Godhra, Gujarat where he recovered slowly. "Everyone thought that I would not be able to walk again but now I can jump, walk, swim and do all activities just like a normal man," he grins.
He believes that he was saved by Allah for some reason and he is thankful for the same. However, what bothers him is the BMC's apathy towards civic issues and also citizens' ignorant attitude.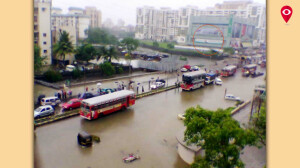 "Whenever I recall that day, I see a lot of water going nowhere. It had no ways to go. If we had pumping stations then, it might have helped us. But, it is not only the BMC's fault, but ours also. We faced the deluge because we did not dispose of the plastic bags in an appropriate way but we threw them on roads, nullahs and all possible places we could," says Habib. He says that post the deluge, neither BMC nor the state government fulfilled their promise of giving compensation. "Though I was a known star then, I did not get compensation. But what about the others. Nobody took it seriously then," he rues.
All said, the 26 July 2005 deluge taught him to be tolerant and more helpful. "Post the incident and after my recovery, I started visiting colleges talking about how I recovered miraculously. I remember this incident - one of my female friends tried committing suicide, luckily she did not die. I caught up with her and told my story. I recounted how I did not give up on my life and picked up the pieces and started living again. I am happy she understood what I had to say. I am glad that I could save her life then," smiles Habib.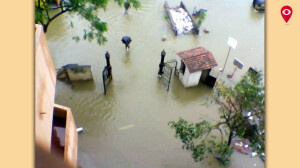 BMC's BRIMSTOWAD project eating dust?
Prior to 2005 deluge, Mumbai had faced floods in 1985 as well
Then, the BMC has submitted a proposal to introduce Brihanmumbai Stormwater Drainage (BRIMSTOWAD) which comprised :-
i) Replacement of drains
ii) Installing pumping stations at Worli, Haji Ali and Cleaveland Bandar,
However, the project did not take off until the catastrophic floods in 2005, thanks to a lack of funds. BMC had introduced BRIMSTOWAD project, to improve city's 100-year-old drainage system and to build new pumping stations. Due to the delay, the cost of the project increased from INR 600 cr to INR 1200 cr. It is still incomplete.
It is high time, we as citizens should become aware of our actions and should refrain ourselves from throwing plastic bags on nullahs, seas or roads. Not only humans but animals too lost their lives due to the plastic waste. Though the BMC should work on their pumping stations, we should also maintain cleanliness and respect our environment. Or else, we should not be surprised if we face another catastrophic flood. It could be the city's last.