Dadar's iconic Chhabildas School gets English medium CBSE wing
Mumbai -
The Shivaji Park area will soon boast its own school affiliated to the Central Board of Secondary Education.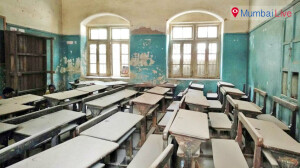 The 127 year old Chhabildas School, known for nurturing Maharashtrian culture and talent, is converting a part of its premises into a English medium school offering the CBSE curriculum. In a scenario where the number of Marathi medium schools in the city is drastically reducing, the school says its decision was influenced by the promise of additional revenue that the CBSE affiliation will bring. The Marathi medium section of the school will continue undisturbed, however. The new CBSE wing will be set up in the unused part of the school building. The classrooms in this wing are currently getting a makeover, to be ready for the new batch of students that will occupy them in June 2017.
Each class will host 40 students and will be overseen by two teachers. Chhabildas School trustee Arvind Parsekar told Mumbai Live that the school's decision was also influenced by the tendency among Mumbaikars to enrol their children with English medium schools. "However, we will continue with our Marathi medium school as well," he says.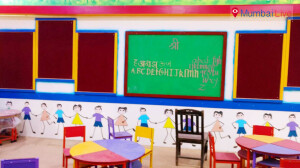 The school says it has completed all the formalities needed to comply with the CBSE regulations. These include specially trained teachers, a playground and special classrooms. The new curriculum will entail several activities for students including painting, dance, yoga, indoor and outdoor games, tree plantation, and celebrating each child's birthday in school. There will be several initiatives that engage the parents as well, says the school. Sources say the annual fee structure for the new school could be in the range of Rs 35000 to Rs 40000.
The additional revenue could also mean that the school, which is currently unaided, could give itself a complete makeover too.