BPT's medical department to promote swachata abhiyan
Mumbai -
Mumbai Port Trust's medical department will be carrying out a cleanliness rally in the premises of BPT. On the first day of the rally, along with the BPT officials, residents had participated in the rally. Along with this, 100 students of Indian martial art training centre had participated in the rally.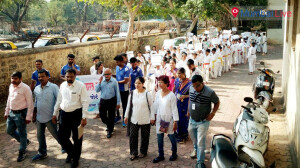 Every year, in the month of March, swachhata abhiyan rally is organised which goes for 15 days. This year swachata abhiyan rally will go on until 31 March. During this rally, residents were being told not to throw waste out of the window, not to use plastic bags, and segregate the waste.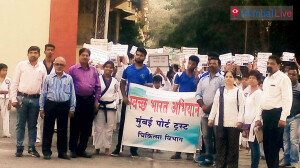 During this rally, chief medical officer Dr. A Annadurai, senior deputy medical officer Dr. Sujata Mokal, and other officials were present.