MMRC and Environmentalists clash again
Mumbai -
Mumbai Metro Rail Corporation (MMRC) waste no time. After the supreme court allowed the cutting of trees for Metro-3, MMRC went through with it in a couple of days time. This action has enraged environmentalists and they've clashed again.
The Supreme Court also asked the High Court to constitute a committee in this regard. Environment experts say that the court has not yet established the committee and the government has started cutting the trees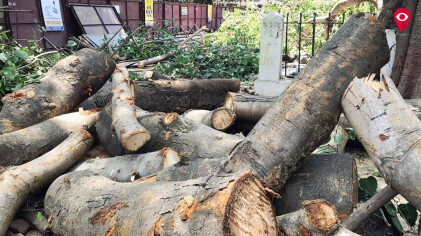 .
On Sunday, all 26 stations of Metro 3 were inspected by 'Save trees association' members. According to Zoru Bhathena, member of the save trees association, 10 places had gone through with cutting trees and 16 other places were in the process of chopping them up. A petition has been filed in the high court on Monday. In the meanwhile, a MMRC official told Mumbai live that no law has been broken as they've been permitted to cut the trees down. Trees are being cut day in and day out.
All of us want to see the city develop and upgrade. But we need to find the right balance and conserve the environment too.