How stressed are the Humboldt penguins in Mumbai zoo?
Mumbai -
35000 visitors gawking at them in the first three days, and a daily stream of at least 10000 more streaming in even now.
The sheer number would overwhelm any animal put on display in a zoo enclosure.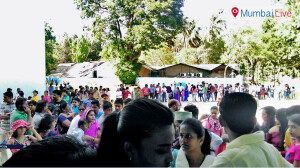 The Humboldt penguins are however taking it on the chin. On public display since last weekend, the seven penguins are getting used to awed stares, pointing fingers and waving hands. Luckily, their air conditioned glass walled enclosure is sound proof, so they are not able to hear the sounds of delight and surprise that reverberate through the Byculla zoo all day.
The overwhelming number of visitors will continue till at least the end of the month, after which the zoo will start charging a heftier amount to view the penguins. Even then, for the penguins, who have been in quarantine since last July, the sudden exposure to so many humans is likely to cause stress.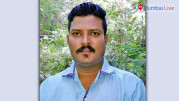 "It is very likely that the penguins are undergoing stress at witnessing such large crowds," avers Plants and Animals Welfare Society secretary Sunish Kunju. "Primarily, these penguins are not native to India. They are extremely sensitive by nature. We should send them back and manage the zoo's existing population better."
But zoo officials insist that the penguins are coping very well with all the attention they are getting. Says the zoo's superintendent Sanjay Tripathi,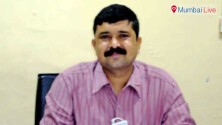 "They are being kept in a glass walled enclosure which is sound proof. It is highly unlikely that they are uncomfortable or under any stress."
The penguins are a high maintenance item for the zoo. Bought at a cost of Rs three crore in July last year, they were housed in a 1700 square feet enclosure, a special quarantine area, and a special pool....all of which will cost the BMC a whopping Rs 45 crore over five years.
After one of the penguins succumbed earlier this year, doubts were raised about the feasibility of exhibiting the extremely sensitive birds in the zoo. However, Mumbaikars appear to be extremely enthused with the zoo's latest inhabitants. A visitor, Manoj Patil, told Mumbai Live,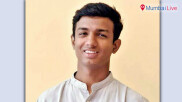 "The penguins do not look stressed at all. In fact, it's great to get to see a foreign bird in our country!"
Another visitor, Rupali Karande, however, had another take on the issue.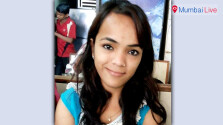 "With so many people milling around the enclosure and gesticulating, it's likely that the penguins could be undergoing stress. The zoo could have spent an equal amount in maintaining the animals they already have, much better."
The zoo, on its part, is making sure the penguins have it easy. It is strictly forbidden to take picture on mobile phones or to use flashes on cameras within the penguin enclosure.
Whether the penguins adapt to the Byculla zoo and gawping Mumbaikars over the next few months, now remains to be seen.
Also read -
OVER 35000 MUMBAIKARS THRONG BYCULLA ZOO TO WATCH PENGUINS