Mahim subway sees light after 12 years
For the 12 years there were no lights at Mahim subway which was proving dangerous to the women and girls during night time.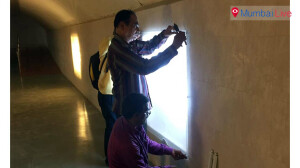 The subway which was thrown open on 27 December 2016 for public was kept closed for few years. And when the subway was thrown open, lights were non functional. Residents then made complaint to the civic officials and asked to repair the lights. However, nothing was done about it. Finally, on 18 March, the lights were repaired.