Check out this 'Oxygen Factory' in Mumbai
Mumbai -
Mumbai, as is widely known, had once the status of being the most polluted city of India, owing to the rising number of traffic and vehicles it had. So even if the situation is any better, it's just because a lot of people have gone quite aware of the toll that the rising pollution levels that can take on the city itself. And then it will be soon enough that we would be living off breathing in more of carbon dioxide than oxygen, thus causing us to pave paths to our own graves. But, the Samtanagar colony in Kandiwali is breaking all the conventions by building up an oxygen factory.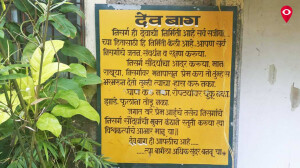 Turns out, two members of the Khatri Family have been actively involved in the maintenance of this unique oxygen factory that was set up in the year 2007 and is spread across 1.5 acres. To feel the pulse of this factory, feel free to make an entrance into Police station compound. It all happened when Afzal Khatri, the president of ALM community of Thakur Village Viceroy Park happened to come across the backyard of the police station which was being used as a dumping ground by the people residing there. He immediately then with the permission of Police Inspector Vinayak Mule transformed the whole dumping ground into a forest, hence, turning it into a lush area thus increasing the oxygen levels there.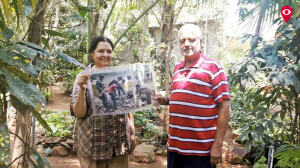 Moreover, the task of converting the whole dumping ground was not at all a cakewalk. It took sincere efforts from a lot of people like:
Students volunteering to do all the labour work
Arranging for an aerobic compost pit from BMC
Getting red soil and bricks from some odd person
Getting permission from both BMC and Mumbai Police
Plus, to add to the aesthetics of the forest, 35 birds from different species, more than 2000 different kinds of plants, and 36 spiders from different species.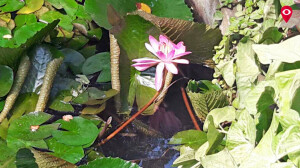 As a matter of fact, a lot of tourists both from India and abroad come to visit this oxygen factory and to work more on it so as to develop it even more. In fact, 24 year old Rupesh Gawde is already doing an extensive research on the bio-diversity of this forest.

Surely, the adage that behind every successful man is a diligent woman holds true in Afzal Khtari's case whose wife, Nusrat Khatri has been actively lending a helping hand in this noble cause.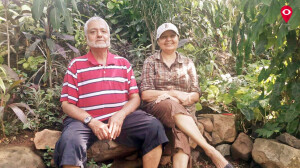 The Khatri family had returned from US in the year 2001. The Khatri family had given up its family business just so they could make some active contribution to conserve the environment and they have been consistently doing it for quite number of years now.
Check out here how much awareness we really need to spread when it comes to saving trees and saving the environment: