Dear Mumbai trees, rest in peace
Mumbai -
"Dear trees, since 150-200 years you gave us shade and balanced the environment. But now, we are cutting you down for the sake of development. We are on a killing spree. We will be developed but what about our future? We don't know. We are just being selfish. Dear trees, forgive us for our selfishness. Rest in peace,". These were the words of environment lovers who bid goodbye to the old trees which were chopped off for Metro 3 project.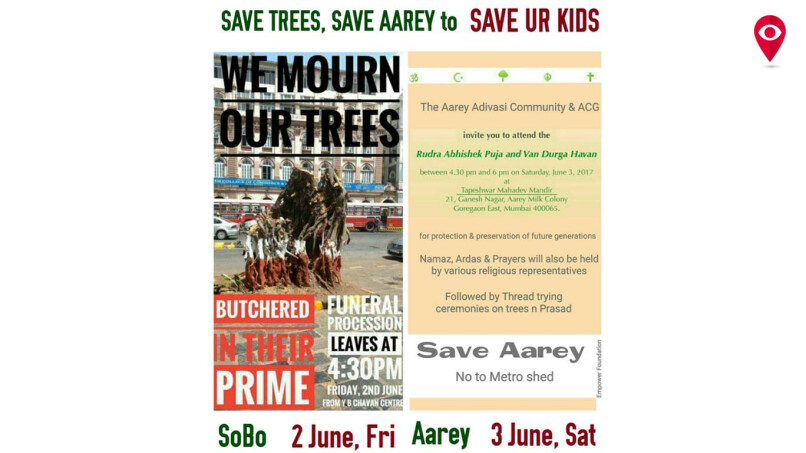 For the ongoing Metro 3 project, more than 3,000 trees will be cut to make way for the metro infrastructure. Environment lovers in the city have now banded up and formed a 'Save Tree' campaign. The initiative has been fighting against the tree felling in the courts, but have drawn a blank so far. According to the activists, not just 200 year old trees but flora that has been around for 500 years in the city too has faced the axe.
The 'Save Tree' campaign has now decided to bid goodbye to the fallen trees by conducting a funeral procession on Friday around 4.30 pm at the Y B Chavan Center to Churchgate. Along with this, a unique Vandurga pooja, a symbolic ritual for the wellbeing of our city trees, will be performed at Aarey on Saturday around 3 pm. "The pooja and havan will take place from 4.30 pm to 6.00 pm where we will pray for trees just the way we perform pooja of our deities," said Stalin Dayanand, Vanshakti.