Worli cemetery to get new lease of life
Mumbai -
The Hindu cemetery in Worli, which has been in a dilapidated condition for long, is getting a long due facelift.
Local MLA Sunil Shinde and local ward committee president Ashish Chemburkar initiated various works of renovation at the cemetery on Sunday. Several Shiv Sainiks were presented on the occasion.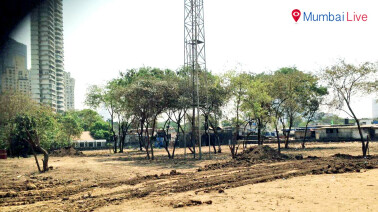 Repair works like painting, gardening, construction of toilet, border walls of the Worli cemetery have been started. Local resident Abhijit Patil said that this cemetery has been in a bad condition for a long time and locals have been demanding that it be renovated.