Tree surgeon? What's that, asks MMRC
Mumbai -
Three months back, the Mumbai Metro Rail Corporation announced that they will be spending Rs. 22 lakhs on a tree surgeon- a person who prunes and treats old or damaged trees. However, MMRC did not hire any such person and this truth was revealed by the Save Tree NGO who got a mail from Singapore tree surgeon Simon Liyong saying that he was never recruited by MMRC as a tree surgeon.
(Also read - MMRC To Spend 34 Lakhs On Tree Surgeon)

Along with the Bombay High Court, the Supreme Court too gave a nod for hacking down trees for the Metro-3 project. But, a tree surgeon was nowhere to be seen who was hired to treat old and damaged trees. But, he seemed disappeared. Finally, the search was over. Members of the Save Tree NGO wrote a mail to Simon Liyong of Singapore and asked him about his status. There he replied that he was never hired and he did not ask for Rs. 22 lakhs as monthly salary.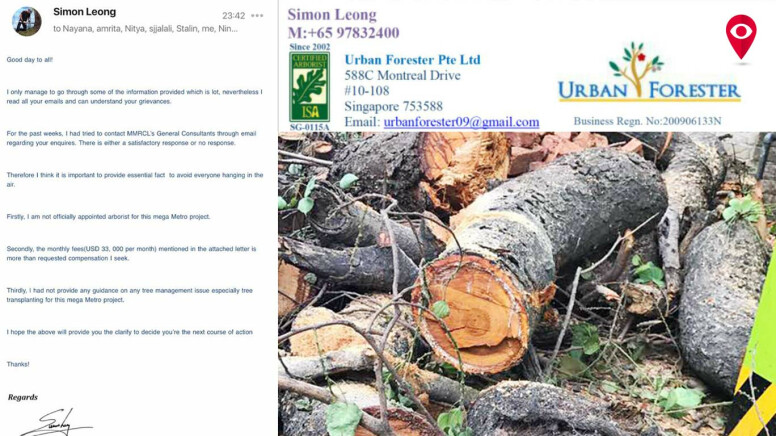 The Save Tree NGO's founder Zoru Bathena alleged that the MMRC fooled Bombay High Court by not hiring a tree surgeon. When a petition was filed against MMRC regarding hacking down trees, the latter gave the assurance that the trees will be cut in front of a tree surgeon, but they did not hire one. Meanwhile, Mumbai Live tried speaking to MMRC PRO, but he was not available for the comment.