Wednesday off for Humboldt penguins in Rani Baug
Mumbai -
The overwhelming number of visitors gawking at the Humboldt penguins in Rani Baug is increasing with every passing day. On public display since last weekend, the seven penguins are getting used to awed stares. 40,000 visitors flocked at Rani Baug on Saturday to catch a glimpse of penguins.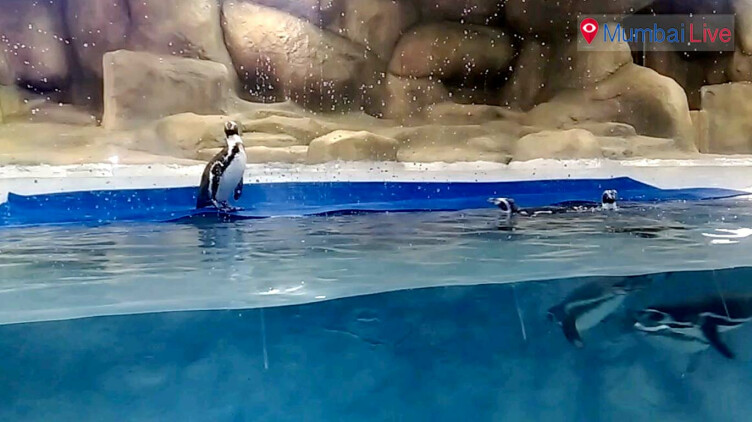 Considering the huge footfall, security is beefed up and main entrance will be closed at 3 pm. Only 25,000 visitors will be permitted inside the zoo to enjoy the playful activities of penguins.
Ticket booking will be closed by 3 pm confirmed Dr. Sanjay Tripathi, Director of Zoo. Tripathi has appealed Mumbaikars to maintain the discipline while enjoying the penguins in the house. They must obey the rules and regulations. The entrance will remain open from 9.00 am – 3.00 pm. Humboldt penguins will have a break on Wednesday.