The Latur social activist who's brought the fight for tax exempt sanitary napkins to Mumbai
Mumbai -
Meet 40 year old Chhaya Kakde. Chances are, if you have been passing Azad Maidan, you have seen her sitting there, protesting the proposed GST on sanitary napkins.
She has been braving the fierce showers over the weekend, but Kakde isn't aiming to give up her fight for the exemption of sanitary napkins from the ambit of the GST that comes into force from 1 July. She began her protest at Latur and Osmanabad and has now brought it to Mumbai. Unhappy with the authorities' response to her dharnahowever, she now plans to take the fight to Delhi's Jantar Mantar.
Who is Chhaya Kakde?
Chhaya Kakde is a social activist who began her work when she was 18 years old. She has been creating awareness regarding the use and efficacy of sanitary napkins for the last two years. At the Azad Maidan earlier this week, she took a dig at the government saying that her village has no privilege of a ST bus, yet the GST will be implemented.
She is also known as a business woman who has been making sanitary napkins for many years now. Kakde trained in the manufacture of napkins in the US with the Bill and Melinda Gates Foundation and returned to teach 300 women in Latur the art of making sanitary napkins in a mere six months.
"Only 12% of women use sanitary napkins in Maharashtra and if we talk about cities in the West, the ratio is 93%. Now, GST will be implemented from 1 July. Many goods and items were exempted from GST but not sanitary napkins. It is a necessity and not luxury item. Hence, I am protesting. If GST is implemented, then one sanitary napkin will cost Rs 42. Currently, the price of one sanitary napkin is Rs 30. This is unacceptable. The government should exempt sanitary napkins from the GST," she says staunchly.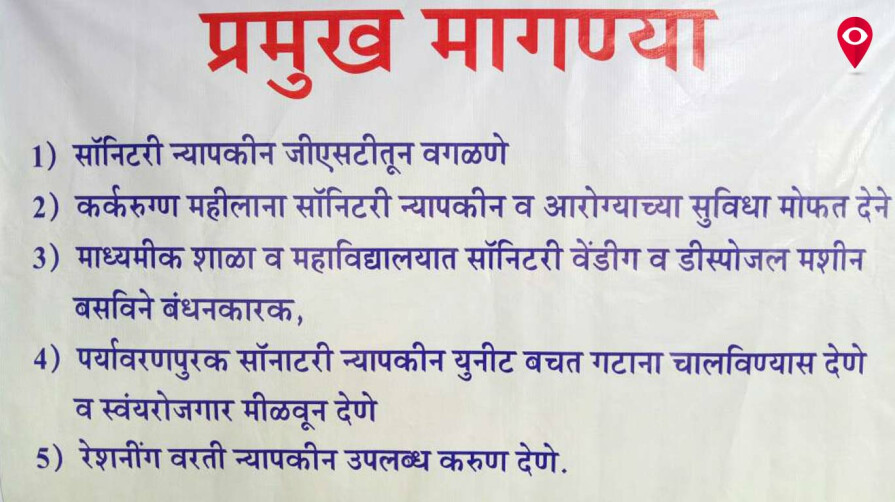 What are the demands?
- Sanitary Napkins should be made available at ration shops
- Exempt napkins from GST. Female patients who are suffering from cancer should get free sanitary napkins
- Every school must have sanitary vending and disposal machines
- Making of sanitary napkins should be given to self-help groups
Kakde said that she would be meeting finance minister Sudhir Mungantivar this week to talk about the exemption of sanitary napkins from GST. "If the meeting fails, then we will gift five sanitary napkins to Mungantiwar," she said.
"Due to the lack of awareness, many women don't know the importance of sanitary napkins and hence many are suffering from health disorders. If we talk about Latur alone, 1800 women are suffering from cancer of the uterus and 20 % women have had to remove their uterus. We have been giving these women free sanitary napkins which are made by Refresh company," said Kakde. Refresh was launched by Kakde to generate employment among rural women and to provide sanitary napkins for free to needy women. The brand is also exported.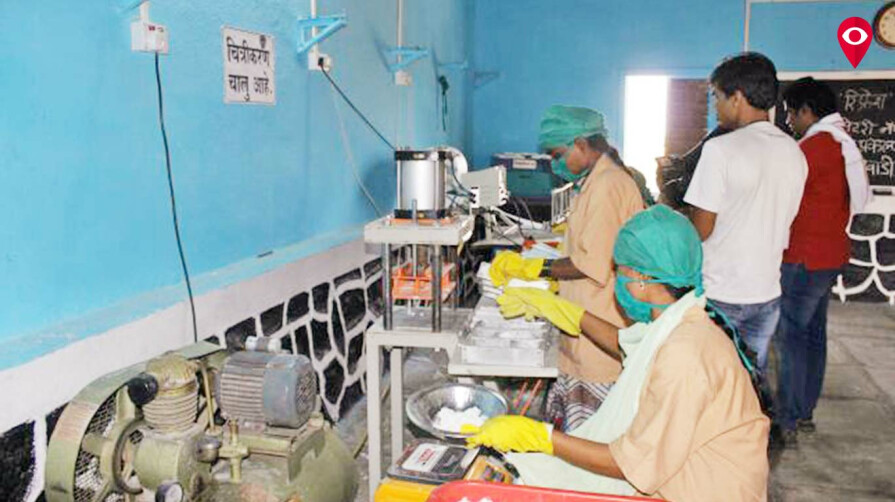 She adds that if GST is implemented in Mumbai,it is not likely to affect urban women much, many of whom use commercial sanitary products. But if it is implemented across Maharashtra, women who are using napkins currently, could stop using them fearing an additional financial burden. She pressed on that the napkins should be created within the state so that it gives employment to 50,000 women. "I don't get this. There is no tax on bindis, kumkum, condoms, then why sanitary napkins? This is a necessity for women. There is a lack of awareness regarding the same. There should be sanitary vending machines but there no such machines in Maharashtra. In Tamil Nadu, there are vending machines in every school," she points out.