Police bust fake passport gang helping Lankans emigrate to UK
Mumbai -
Mumbai was their base to help Sri Lankans get a British passport and migrate to the UK. This gang of at least ten persons was busted on Thursday by the Sahar police.
According to the police, the gang had enlisted the help of UK citizens to enable the racket. The gang would create fake passports bearing a valid British national's name for Sri Lankan youth who usually do not get entry easily into the UK. The British national would then travel to Mumbai and buy tickets in his name for the Lankan nationals. The Sri Lankan youth could then travel from Mumbai to the UK, police say.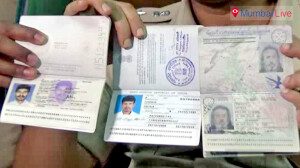 The police have so far nabbed four Sri Lankans and four British nationals. One Indian middleman and a Sri Lankan agent are still absconding and the police have launched a manhunt for the two.