Bandra hosts show for budding Facebook poets
Bandra - An enterprising Mumbaikar, Kunal Jhaavar and his friends have launched a Facebook page - 'Khayalon ki Kashti' to provide a platform for budding poets from the city.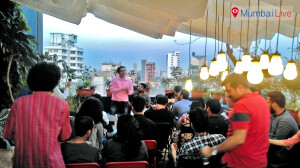 Jhaavar has not only created the page but also organised a 'mehfil' on Sunday evening where he invited all the budding poets who had contributed poetry to the page. The event was held at Peacock Life on Bandra's Guru Nanak road. Youngsters from Mumbai and outside the city too participated in the event.