NSUI protests over 'anti secular' label
Mumbai -
Secularism is often discussed in India with debates over ideologies leaving the masses confused. Recently, National Students Union of India (NSUI) protested against some content in an MA Politics textbook. The content uses 'ant-secular' in context with Mahatma Gandhi, Jawaharlal Nehru and Bal Gangadhar Tilak.
A few students from NSUI have protested about this by fasting for a day. This book was published last year but all the effort went in vain. This year, they're hopeful that their voices will be heard.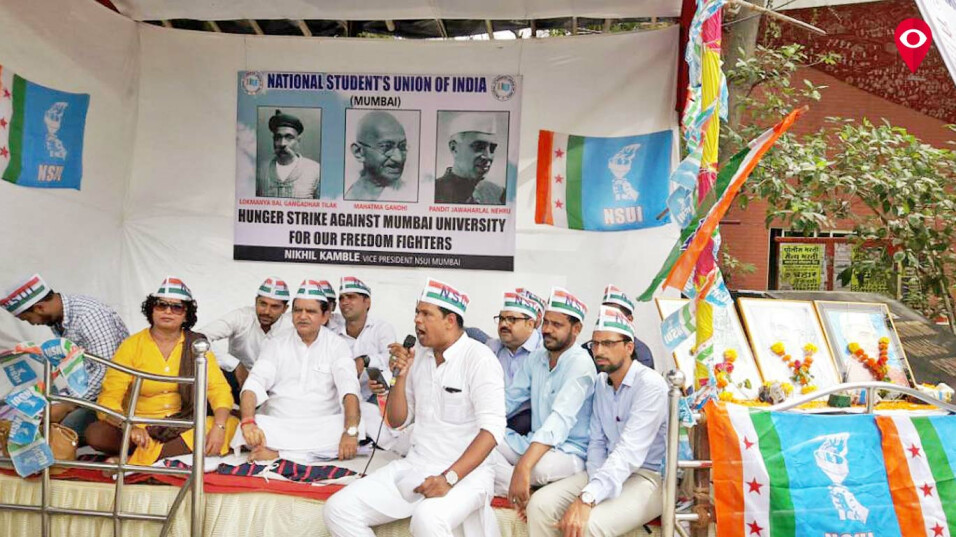 President of the Mumbai Regional Congress Committee, Sanjay Nirupam, was present as well.
According to him, Bal Gangadhar Tilak, Mahatma Gandhi and Jawaharlal Nehru were heroes of this country and using words like anti-secular for them is tainting their image.