Social- A Social Media Thriller Web Series Starring Rana Daggubati
Mumbai -
Baahubali star and Mahishmati's villain, Rana Daggubati, has entered the new trend — Web Series!
Social, is a Hindi-Telugu bi-lingual webs series, which also stars Kasturia, Priya Banerjee, Abdul Razzaq and Moin Khan. The social media thriller was launched on September 7 by Viu.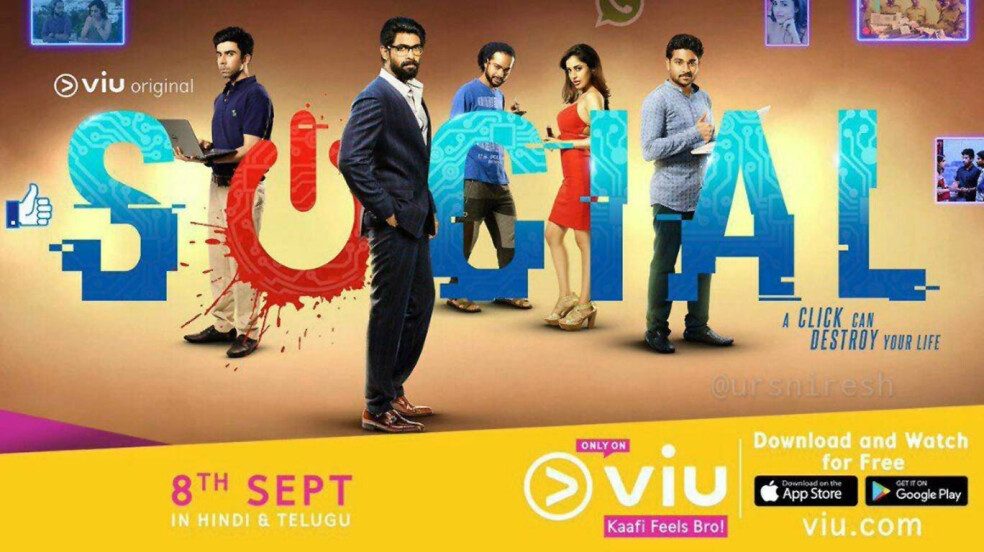 The 13-episode series revolves around a missing girl and the four people (including her brother, played by TVF actor Naveen Kasturia) who set out to solve the mystery.
Be it Saif Ali Khan's 'Sacred Games' or Rajkumar Rao's 'Bose Dead or Alive', looks like Bollywood actors are venturing into the web series genre which is still slightly new to the Indian audience.
Let's hope Bhallaldeva has a successful run in this genre.