Sarabhai vs Sarabhai is back and Here's all you need to know about the new show…
Mumbai -
Indian television has seen many comedy shows over the years, but the one which every individual has loved always is Hats off Productions' Sarabhai vs Sarabhai. After a long wait and with a high 'come-back 'demand from the fans and viewers, the show is back and we can all LOL in a month or so.
Yes… you read that right.
Sarabhai vs Sarabhai is back here to entertain once again exclusively on Hotstar. The family recently made an announcement on Facebook LIVE, on Hotstar's page
Here's all you need to know about the show:
Initially the episodes will be weekly, but then you'll be keen to watch it daily.
Sarabhai family has shifted from flats to a penthouse now, and the family will see a 7 year leap.
Sahil and Monisha will be seen with their child – Guddu.
The kid is an interesting character – he has the characteristics of all the family members and he's is all set to add his tadka in the family.
The show will see not one or two but many poets from the family. To our surprise, Sahil's son Guddu will also be reciting poetry and may compete with his own 'chachu'.
Rosesh's AMAZING and CREATIVE poetry is back. In fact the Jr. Sarabhai also gave us a glimpse of it on the LIVE video.
Sahil and Indravadhan will be seen troubling Roshesh even more.
Dushyant will be back with a new look and his technical knowledge has become deadly.
Not much has changed in the family; however Maya wishes to see some changes soon.
Maya's friend, Roshesh's role model, poet 'Kachcha Kela' will be seen once again with many interesting views and shayari.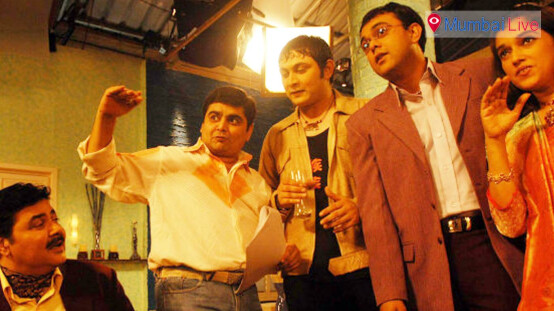 Talking about the same, Aatish Kapadia, one of the makers of the show said, "We'll be back with a lot more fun, lot more madness in this new season. Many new characters will be seen on the show, including the Sahil's son, Guddu, and madhu bhai. Also, the show is shot in an interesting new set up. Sarabhai family is back with a new beginning and a new adventure. That's my promise. "
Sarabhai vs Sarabhai was rated amongst the top 50 shows of the world, 8 times, and is also rated above the popular international show F.R.I.E.N.D.S
Are you looking forward to the show? What are your expectations? Tell us in the comments below...