Docs remove locket lodged in kid's throat sans surgery
Mumbai -
An endoscopy at the Cooper Hospital on a one year old child helped save her life without surgery in the city on Tuesday.
One-year-old Jogeshwari resident Rukaiyya Khan had accidentally swallowed an amulet on Tuesday, suffocating her. She started vomiting and became breathless. However, skilled doctors at Cooper Hospital performed the endoscopy and removed the locket successfully.

The incident took place on Tuesday at her Jogeshwari's residence. Rukaiyya Khan's brothers had bought few lockets, since they are engaged in crafting such lockets as a profession. While playing, Rukaiyya swallowed one of the lockets and started feeling uneasy which was followed by vomiting. The scared mother called her husband who rushed the child to Cooper Hospital.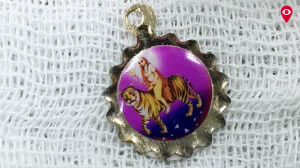 Doctors said that the locket was stuck in the food pipe, which was causing the problem. Dr. Shashikant Mashal performed the endoscopy and removed the locket without any cut.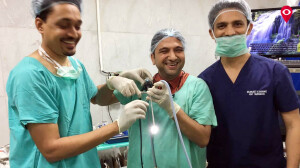 "Rukaiyya's family was petrified owing to the girl's condition. When we did a check-up we found out that the locket was stuck in her food pipe. Our challenge was to remove the locket safely as it had sharp edges. Thankfully, the procedure went successfully. Now, Rukaiyya is stable and doing good," said Dr. Shashikant Mashal, ENT specialist, Cooper Hospital.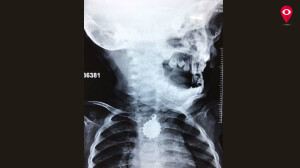 "First, we took our daughter to Jogeshwari's Noor hospital. But then, we were asked to take her to the Cooper Hospital. We were not able to guess what was in her throat. Her mom put her hand in Rukaiyya's throat and also patted her back but the locket could not be dislodged. The doctors at Cooper removed the locket in 10-15 minutes," said Saneb Khan, the relieved father.