Developers eye gudi padva to lure customers
Gudi Padva is considered as one of the auspicious festivals across Maharashtra when people plan to invest in property. Also, it is considered as one of the most auspicious festivals to buy property. Seeing the demand various builders come out with freebies on properties. They also give off on stamp duty and other freebies. Others offer to give lcd tvs, modular kitchen, golden coins, and a free car.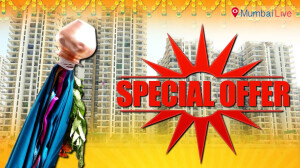 "Since last year, realty sector is suffering losses however on festivals like dussehra, padva, and akshaya tritiya, people wish to buy new homes," said Anand Gupta, a member of Builders Association of India. Gupta added that many of the developers come out with new projects on this festival.