Meet Badri Baldawa: The man who drove from Mumbai to London
Mumbai -
A long drive for a Mumbaikar would be going to Marine Drive or maybe if the person behind the wheel is feeling adventurous, one might hit Lonavala. But what if a long drive for someone is equivalent to driving from Mumbai to London?
Meet Badri Baldawa, the 73-year-old Mumbaikar (looks 37, honestly) who drove from Mumbai to London in 72 days with his wife and granddaughter.
Driving a BMW X5, Mr Baldawa is an adventure junkie and has traveled to about 65 countries in his life. Covering 19 countries, he changed the definition of a long drive when he completed the one way journey to London.
Mr Baldawa spoke to Mumbai Live and shared his adventurous journey with us.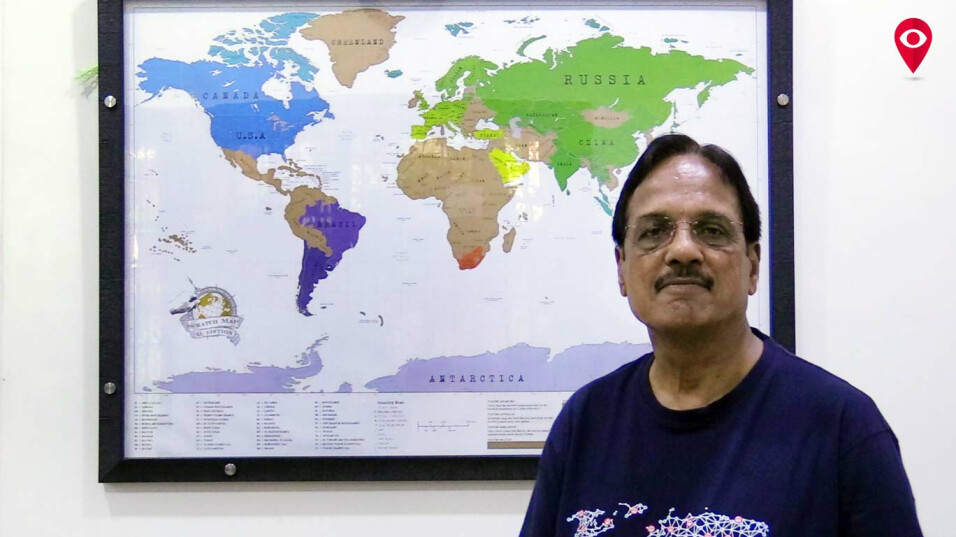 The idea behind the adventure
"Once when I was on a flight to London, I was just looking out of the window and this random thought just came to my mind. What if I drove to London? The route seemed so scenic that I couldn't ignore the temptation of considering a road trip."
In 2011, Mr. Baldawa contacted a person who had traveled from London to Delhi and his plan further strengthened. He then casually mentioned to his wife that he was planning a road trip to London and she was on board immediately.
Problems he faced
"It's not easy to plan such a big adventure without facing problems. I actually lost my international driving license just before the trip. I had to contact a lot of people at WAA and got it an hour before I left for my trip. Visas, permissions, registration papers, it's a long list."
Mr. Baldawa was advised to postpone his trip but he didn't budge and made his journey possible.
"We were driving at a speed of 120 km/hr when a stork hit our car. I saw 3 birds, a large one with two little ones, flying together above the car in front of me. In a fraction of a second, the big bird hit the windshield, shattering it. Since the windshields are made of toughened laminated glass, the broken pieces of glass do not fall out. But in this case the impact was such that small particles of glass spread all over, inside the car. They even spilled over Nishi (granddaughter) who was sitting in the rear seat. My spectacles saved my eyes. Fortunately, I was in the right frame of mind and ensured that the vehicle does not go out of control. I slowly pulled the car over and stabilised. Though it was difficult, I managed to drive for about 100 km to get to a safe place to park the car for a few hours and get the windshield fixed."
Best moments from the trip
"When I drove on the 20-lane road in Myanmar. The entire drive was one big moment which I'll never forget in my life and neither will my wife and granddaughter. Also, visiting the Shastri Memorial in Tashkent was a special moment for me. Driving in China was also fun and one day, we drove for 19 and a half hours."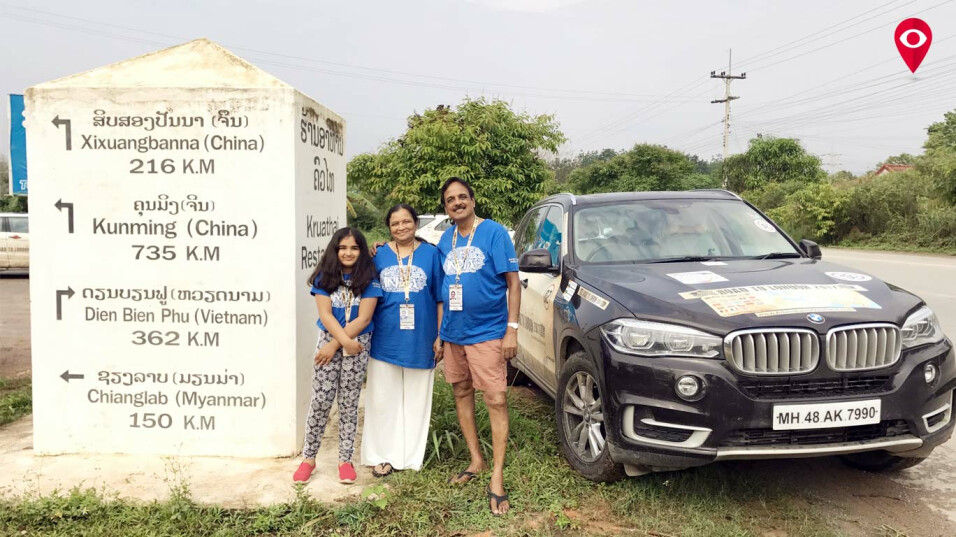 "Once I was trying to exchange some currency in Russia and the Russian man didn't speak English and I had a tough time communicating. He wasn't ready to exchange the money and I didn't understand why. He then referred to Modi and how he banned currency in India and that's when I realised that the note was banned in Russia. I had a good laugh but felt proud that our country and our Prime Minister are known in different corners of the world."
Message for youngsters and others who would like to go on such an adventure
"Just don't fear anything. Feel free and enjoy each moment. Don't let hurdles and small problems affect your journey and drive safely," he says with a smile on his face.