Peta India Releases India's First Vegan Fashion Lookbook and it looks 'AWESOME'
Mumbai -
The 'desi-by-heart' designers Meg and Komie Vora of Delikate Rayne set trend in fashion by designing outfits with the ease of style, through compassion.
Mumbai, for the first time ever, witnessed the launch of People for the Ethical Treatment of Animals (PETA) India's vegan fashion lookbook which features a dozen trendy and stylish outfits – all created without fur, leather, wool, or exotic skins. The style-statement looks are modelled by Bollywood's two great and sensational PETA supporters: Commando 2's leading lady Adah Sharma and the new B Town heartthrob Harshvardhan Rane.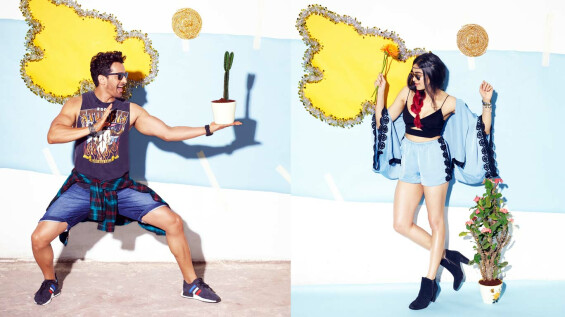 Founders of Los Angeles–based vegan fashion brand Delikate Rayne, Meg and Komie Vora, have travelled from U.S. to Mumbai to execute the collaborative lookbook in order to manifest Indian consumers that how stylish animal-friendly fashion can be. Both Harshvardhan and Adah, along with the team of Peta India thanked the designers for their efforts as they brought both western styles and the vibrant clothing that India is familiar for, with a special difference.
Talking about the same at the launch, Adah said, "You can look hot, you can look cute, you can look awesome without having to kill someone else. Be comfortable in your own skin – you don't have to take some other animal's skin."
"You don't have to be crazy about fur and leather, because I am sure and very confident that you wouldn't want to be skinned alive to become somebody's bag or belt. So if you are fashion conscious … let me guarantee you that everything I'm wearing right now is absolutely vegan", added Rane.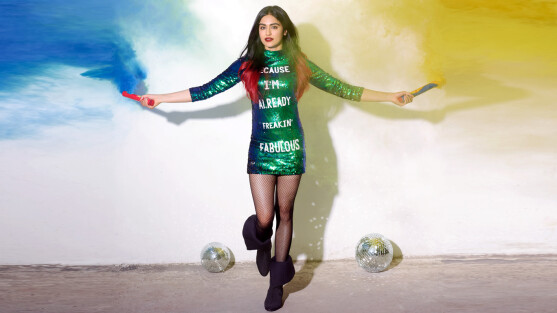 The photographs of the specially designed lookbook are captured by ace photographer Vishesh Verma and styled by Esha Amin. The book shows five different looks - The Festival Vibes, Date Night, Dinner with Friends, Club Life, and Athleisure - each for men and women. Popular fashion brands like Supra, Adidas, Tommy Hilfiger, Zara, Superdry, Babita Malkani, Redesyn, and many others have also contributed to the vegan fashion industry. The craze and popularity for the same seems to be increasing by day, as the consumers get the awareness concepts.
PETA India, who has always supported the right cause, have also revealed that cows killed for leather, snakes killed for their skin, and animals killed for their fur are generally disfigured and sometimes even skinned alive, while few unethical wool industry workers have been caught throwing, beating, and stamping on sheep which clearly violates humanitarian norms.
Others who have contributed to the cause and fashion include Krishna Kami, Siddhesh R Nakhate, Pawan O Duggal and Rohini Foregard.