Narayan Rane reaches Delhi
Congress senior leader Narayan Rane is trying his luck to re-enter Shiv Sena or BJP. For this, he is leaving no stone unturned. On Monday, Narayan Rane reached Delhi but not to visit Congress president Sonia Gandhi or vice-president Rahul Gandhi, as both of them are out of India. It is a well-known fact that whenever Rane visits Delhi he goes and meets either one of them.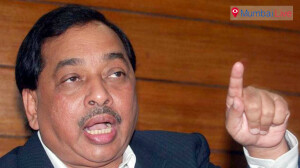 It is being said that he will be meeting BJPs important leader on Monday night or the following morning. On the background of Nilesh Rane's twitter war against Congress, Narayan Rane's Delhi visit have sparked political gossip.