Swabhiman Sanghatana protests for farmers' rights outside Vidhan Bhavan
A scuffle broke out between Swabhimaan Sanghatana leader Raju Shetty and police officers when the former was leading a protest demanding fair prices for onions and tur daal in the state.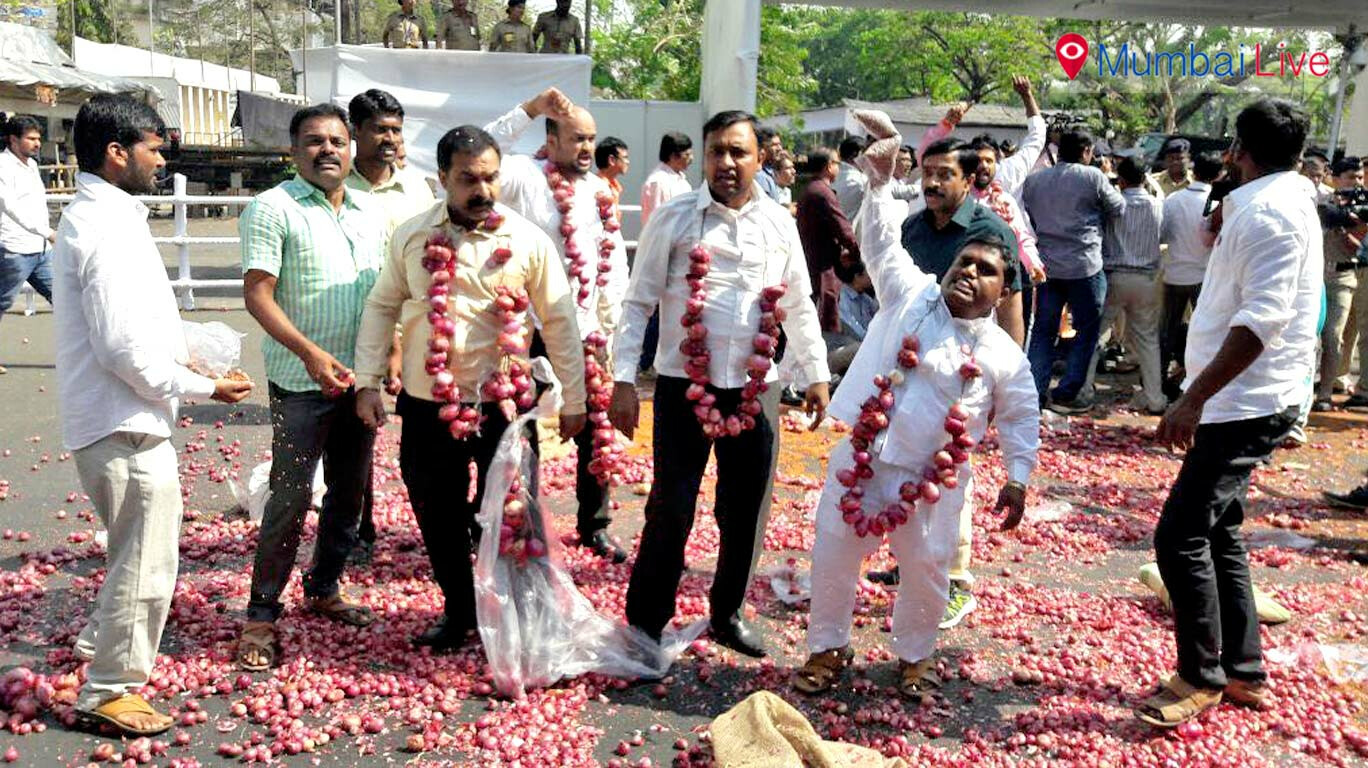 The Sanghatana was protesting outside the Vidhan Bhavan this morning before the budget session entered its second day. Police then arrested the protesters for creating a ruckus and throwing onions on the car of state agriculture minister Sadabhau Khot. "The protest is for farmers so that they get their profit," said Khot.