Silent protest demonstration for change of name of Mumbai Central station
Mumbai -
Silent Protest was organized outside the Mumbai Central Terminus main entrance on Sunday 16th April to get the demand accepted of changing the name of the Mumbai Central Terminus to the name of Nana Shankar Seth Terminus.
Nana Shankar Seth is considered to be the father of Indian Railways. Members of Nana Shankar Seth Pratisthan and Akhil Bharatiya Daivagya Parishad staged a silent protest on 16 April from the main gate of Mumbai Central Terminus.
The protest was held on 16 April, as the first train was run between Mumbai and Thane on 16 April.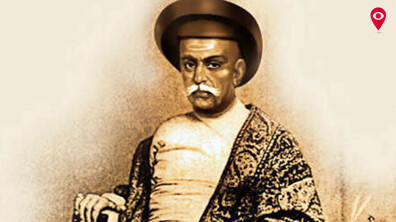 Nana Shankar Seth had a great role in the starting of the Indian Railways. At that time, the British government had to start the first railway in Kolkotta, but with the special efforts of Nana Shankar Sheth and providing his land to the railway for operations, he got the honor of Mumbai.
Keeping this in mind, Nana Shankar Seth Pratishthan and Akhil Bharatiya Daivagya Parishad have organised a silent demonstration to keep their memory alive. Shiv Sena MP Arvind Sawant joined in this silent agitation.
The name of the Mumbai Central station should be changed to Nana Shankar Seth. Even the Britishers, honored Nana Shankar Seth. people participated in the campaign for the attention of Central Government, State Government and Ministry of Railways. A large number of people participated in this silent protest to draw the attention of state government, Central government, and Rail Ministery.