Mumbaikars avoid state run bus services
Mumbai -
Commuters travelling by Maharshtra State Road Transport Corporation bus are decreasing day by day, due to which MSRTC losses in March 2016 were about Rs 19277.77 crore.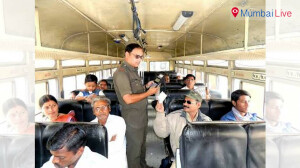 Its been observed that passengers opt for the private buses compared to the MSRTC buses. It is said that downfall in the passengers is due to the untidy bus depots, dangerous travel in MSRTC, rude behavior towards passengers of the MSRTC drivers and conductors.
In year 2014-15, MSRTC received 3520 complaints which have now come down to 3391.