Cricketer Ajinkya Rahane on board for 'Swachhata Hi Seva'
Mumbai -
Indian cricketer Ajinkya Rahane has thanked Prime Minister Narendra Modi on Twitter for inviting him to join the 'Swachhata Hi Seva' campaign.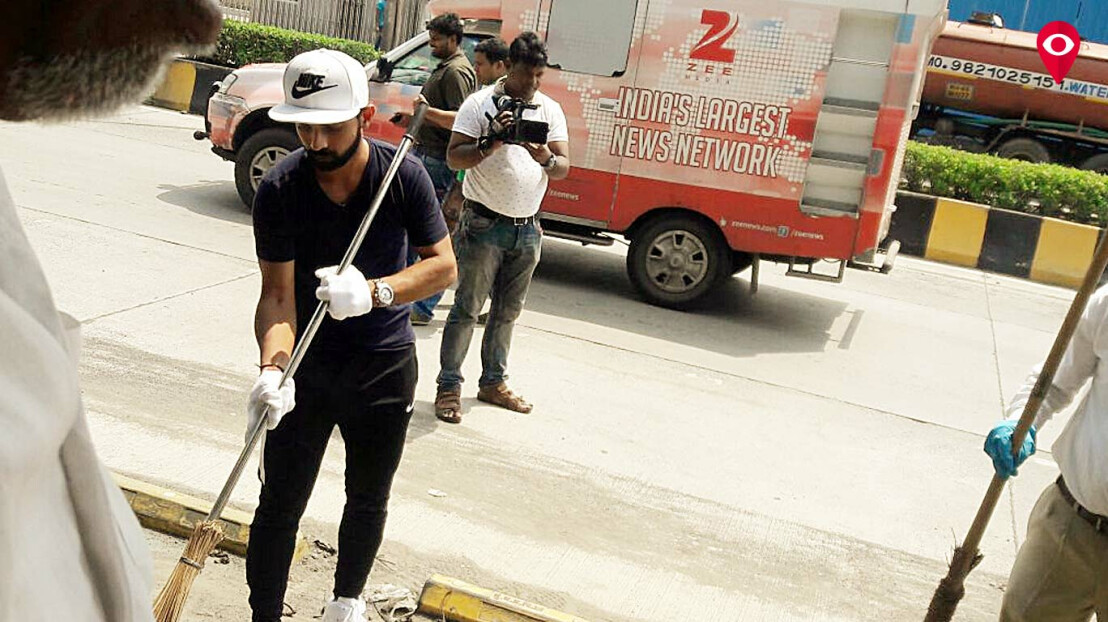 Ajinkya Rahane supported this campaign with a cleaning drive at BKC on Monday. Mumbaikars appreciated Rahane's contribution and cleanliness drive message after an impressive ODI series against Australia.
Cricket legend Sachin Tendulkar has also supported this campaign affirmatively when he was out in Bandra last month.
Rahane believes that the country needs to be kept clean just like we keep our houses clean. On the occasion of Gandhi Jayanti, Rahane addressed the media and gave a positive message to keep the environment clean.