Naigaon residents take to streets to save Purandare stadium
Mumbai -
* UPDATED STORY
Last Sunday, Mumbai Live was the first to bring to you news about the 50 year old Purandare stadium in Dadar facing the civic axe.
As the news gathers momentum now, here's the lowdown on the developments.The Brhanmumbai Municipal Corporation plans to build a club house, ostensiby for doctors on the half century old Purandare stadium.
The Purandare Maidan Bachav Samiti, which has been galvanised by concerned local residents, organised a 'Maidan Vachva, Khel Vachva' (save playground, save sports) meet at the Purandare stadium last Sunday. During this meet, residents protested against the BMC's decision to convert the stadium into a club house. MLA Kalidas Kolambkar, corporators Urmila Panchal and Ameya Ghole and former corporator Sunil More were present during the meet.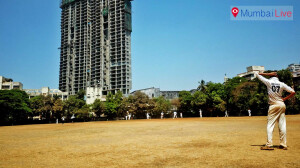 "As 19 MLAs of Congress have been suspended, I will not be able to present this issue in the assembly but will surely back the issue," said Kolambkar. Meanwhile, Naigaon residents said that they will be ready to stage a protest if the BMC decides to renovate the stadium.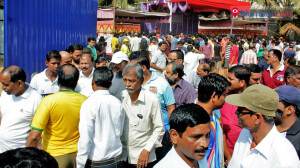 Even as the city struggles with the issue of disappearing open spaces meant for the common man, the BMC appears to be in a hurry to set up its latest project, right in the heart of the city. Will the Samiti be able to hold its own? Or will the BMC have its way? Watch this space for details.