I will seek justice: Binita Ramchandani, Ghatkopar collapse victim
Mumbai -
July 25, 2017 turned out to be a fateful day for many families who lost their loved ones in a building collapse which claimed 17 lives. On Monday, four-storey Siddhi Sai Cooperative Housing Society, collapsed and lead to utter chaos where many people were trapped under the debris. After a rescue operation, they were successful in rescuing 11 survivors.
Post the incident, residents of the building informed that there was a nursing home on the ground floor where alterations were made which became the reason for the collapse. After an inquiry, police found that the alterations were done by Sunil Shitap, who claims to be a Shiv Sena leader. However, Mayor of Mumbai, Vishwanath Mahadeshwar cleared that Shitap doesn't belong to the party.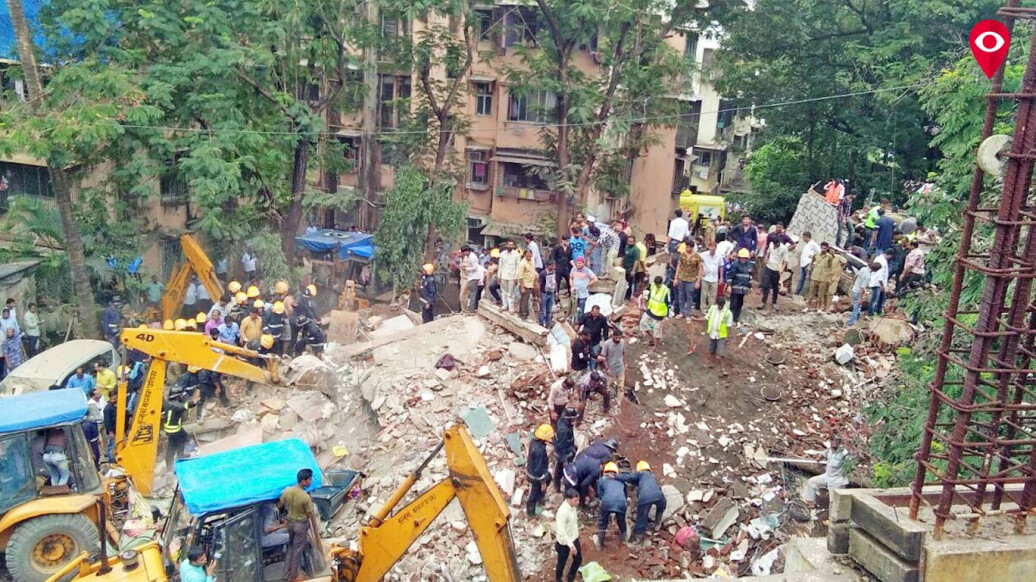 Residents were devastated as many lost their loved ones in the collapse. However, there was one who raised her voice and has been asking for justice. Binita Ramchandani's mother Geeta Ramchandani was trapped under the debris who was later rescued successfully and now is recuperating at a hospital. Furious Binita took her anguish on a social networking platform where in she was seeking justice. Apparently, her video has gone viral and she is also getting support from all netizens.
Binita Ramchandani shared her experience with Mumbai Live.
At the time of collapse, I was in Hyderabad. I got the news 15 minutes after the collapse. When I heard the news, I went numb. I thought I lost my parents. Later, I found out that my father was alive but my mother was trapped under the debris. Me, my husband and my 2-year-old daughter, boarded the first flight and came down to Mumbai. I was so shattered to see my house crumbled down to debris. It broke my heart. I spoke to my father about the collapse and he told me that there was illegal construction going on which was headed by Shitap. He also told me that Rajesh Deora, a resident of the second floor and he had asked Shitap to stop the construction but he did not oblige. In fact, he started bragging about big contacts he knows. Prior to this, Shitap and I had arguments over water woes, where he said BMC was in his pocket.
She added that after the rescue operation while looking out for their belongings, they came across iron rods which apparently were used as pillars. Shitap has been booked for abetment of suicide and has been sent to police custody till August 2.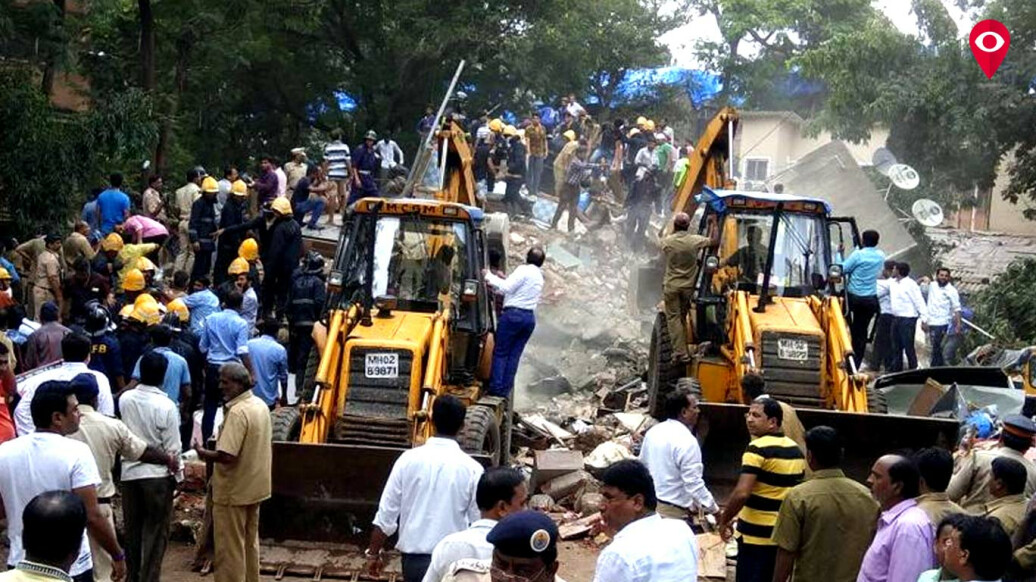 Currently, Binita is staying at her relatives place and is waiting for a temporary home, they were promised by CM Devendra Fadnavis.
We have been told that in 8 to 10 days, we will get a temporary house. We are ready to wait for 20 days but if they don't deliver their promise, I will raise voice. I am glad and lucky that my parents are alive but what about those who lost their loved ones. Sometimes I feel, those who survived will die to fight for their homes and justice," said Binita. She added that it is high time the state government should act against goondaraj and should give justice to victims. Binita now plans to put up a video on a daily basis from ground zero and wishes to highlight the BMC's discrepancies.
On 27 July, she did a FB live from the premises of Mantralaya after speaking to CM.


On 28 July, she did another Facebook live from the collapse site.