Is the BMC protecting the Mahim scrap companies?
Mumbai -
Social Activist Dr Yusuf Khan has alleged that the BMC is lobbying for the scrap companies. The High Court had asked to clear the hutments which have been built over the water pipelines. Yet, Mahim's water pipeline has been encroached with waste which is proving dangerous. Social activist Dr. Yusuf Khan believes that BMC is just wasting money under Swach Mumbai Abiyaan.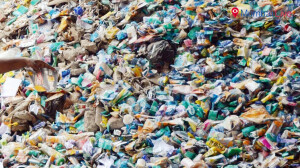 Mahim's fatak has many scrap recycling companies who throws away waste such as rubber boots, medicines, plastic bags, thermocol, shoe soles, stickers under the Mahim- Dharavi flyover. And so the water pipelines have become a dumping ground.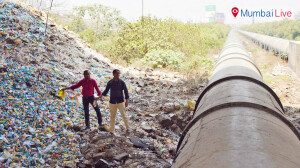 "We will conduct the survey and will clear the pipelines. Likewise, we will also take action against scrap company holders," said G North's assistant commissioner Ramakant Birajdar.