Dysfunctional AC gets on the mayor's nerves
Mumbai -
Turns out it is not just the issue of the maintenance of the law and order in the city that gets on the nerves of the city's Mayor. His troubles are too cumbersome that would put the ones encountered by a commoner to shame. Word has it that he is of late stressed because of the leaking air-conditioner fixed in his cabin. The condition is such that the Mayor is experiencing a hot temper since he's unable to cool his senses off because of the faulty condition of the air-conditioner.
The repair works on the other hand, of the old building of the BMC headquarters, is completed. The building includes both the mayor's and the standing committee chairman's office. Moreover, a good sum of around Rs 70 crore has being spent in this repair work project. Along with the old building, the beautification work for the new building is also being conducted. Yet, even after spending Rs 70 crore for the repair works the air conditioner of the Mayor's cabin is not working properly. What else could it possibly be other than sheer negligence at the end of BMC?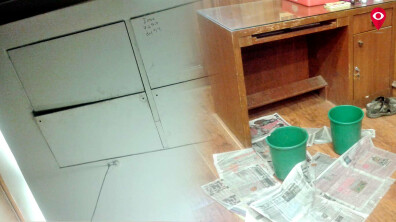 Other than this, the standing committee chairman's cabin was quite in a messed-up condition last month and the same is the case with Mayor's cabin as of now. What better way to give the mayor of the city a fair idea of BMC's sloppiness towards so many pressing concerns in the city.