Emergency situation? Now get help from a bike ambulance!
Mumbai -
People in Mumbai prefer commuting using bikes over cars in order to beat the traffic and to avoid hunting for a parking spot. When we see an ambulance with a buzzing siren trapped in traffic, we often feel helpless and sad. Now, to tackle this problem, 'Bike Ambulances' are soon going to roll out in Mumbai.
The Public Health Department started the '108' emergency ambulance service but now, they're going to start bike ambulances to give people in need quicker assistance in this traffic-clad city.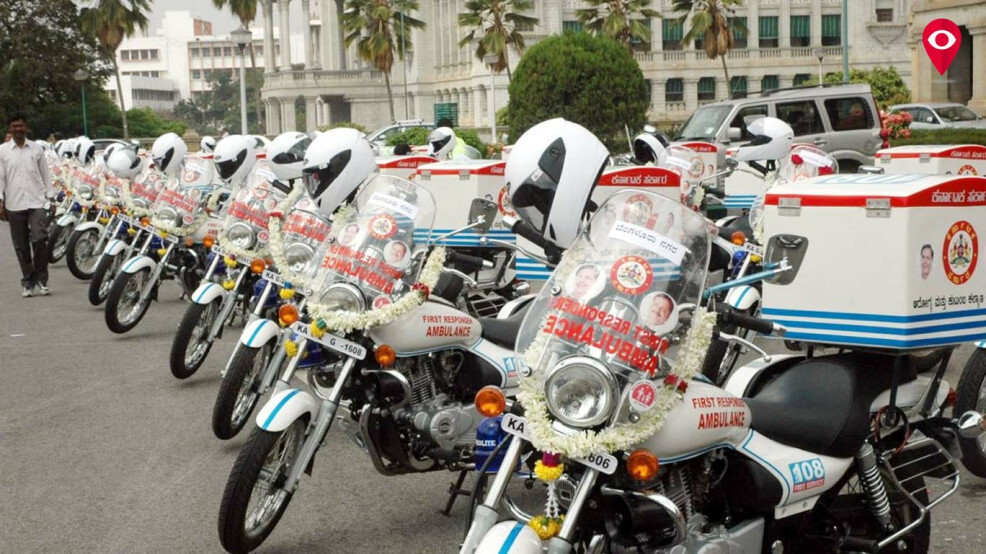 Dr Deepak Sawant, Minister of Public Health and Family Welfare, says this service is going to be brought into practice keeping in mind the traffic in the city and how ambulance drivers find it really difficult finding a way in the crowded streets and jammed roads.
Around 10 ambulances are going to be introduced in the month of July.
The initial hours for a patient are very crucial. If the patient receives the right treatment before reaching the hospital, they could have a better chance of surving. In order to reach people in need quickly, bike ambulances are being introduced, said Dilip Jadhav, Project Head, Bike Ambulance Service.
Currently, the bike ambulance service is functional in Gujarat, Karnataka and Chennai. The project was in the pipeline for the last year but now it's finally set to come into play.
Things on the bike ambulance
1) Oxygen Mask
2) Analgesics (painkillers)
3) Antiseptics
4) Dressing material
Many of these ambulances will be powered by a battery and these bike ambulances will have centres.
You can reach out to these bike ambulances by dialling '108' and the service is expected to reach you within 10 minutes.