Consumers to get their electricity bill on Mahavitran app
Mumbai -
Consumers of Maharashtra State Electricity Distribution Company Limited is irked by the increased electricity bill. The consumers allege that the bills are auto generated with out proper reading of the meters.
After receiving several complaints from the consumers, Mahavitran company has replaced 1,12,512 Rolex companies meters and 24, 395 Flash Companies meters, but still the problems of the consumers were not solved.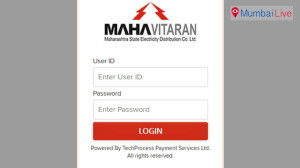 Even the issue of Mahavitran Electricity Board was taken up in the assembly. State Energy Minister Chandrashekhar Bawankule told the legislators that if the consumers have any problems then they can complain about the uploading of meter readings on the photo app, and can get their bill on the electricity distribution of Mahavitaran's app.